'Anderson Live' co-hosts take over this week
Stacy London and Jane Velez-Mitchell fill in for Cooper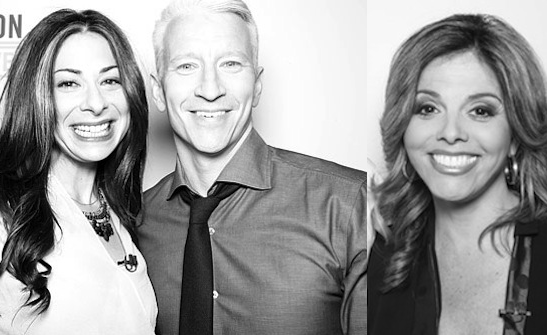 Anderson Cooper is leaving his daytime talk show in the hands of returning co-hosts Stacy London and Jane Velez-Mitchell on Tuesday, March 12, and Thursday, March 14, respectively. Cooper will join "Anderson Live" via satellite from Rome, where he is covering the selection of a new Pope.
Bing: More on "Anderson Live"  | Jane Velez-Mitchell | Stacy London
With Cooper on the case in Rome, Stacy London ("What not to Wear") will team up with scheduled guest co-host Isha Sesay on Tuesday to discuss the day's headlines in the "First 15." Anderson will join them via satellite from Rome. The day's guests include Run DMC's Rev Run and actor/model Tyrese, who will discuss their new book, "Manology: Secrets of Your Man's Mind Revealed." The episode will also investigate hidden home dangers and reveal the best ways to protect yourself and your family.
On Thursday, Jane Velez-Mitchell will team up with scheduled guest co-host Tamar Braxton. After the ladies tackle the "First 15" with Anderson joining via satellite; Tamar and her sisters Trina, Traci, Towanda and Evelyn will dish the new season of "Braxton Family Values."
Plus: TV's best female ensemble casts  | Canceled or renewed
There's been no word on a stand in host for Wednesday's episode. Cynthia McFadden is on the schedule as co-host for the episode, which is set to feature a woman fired for being too sexy and a pet psychic.
"Anderson Live" airs weekdays in syndication.
Are you sure you want to delete this comment?