Elizabeth Mitchell is Newest Member of 'Revolution'
'Lost' actress replaces 'Rescue Me' alum in J.J. Abrams series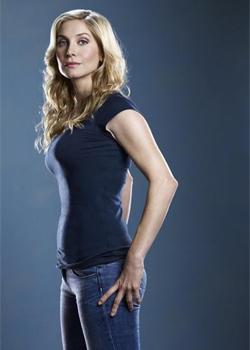 What's an actress to do when she departs one highly successful, philosophical sci-fi drama for a less triumphant extra-terrestrial series? Naturally, reunite with the mega-producer who made her a household name in the former and begin work on his latest dystopian thriller.
In other words, and just to cut through the riddles, one-time "Lost" doc and former
"V"
 cast member Elizabeth Mitchell has been tapped by J.J. Abrams to join his NBC "Revolution,"
according to TV Line
. 
The veteran thespian, best known as heartbreaking MD Juliet Burke on "Lost," is replacing familiar "Rescue Me" face Andrea Roth, though the reasons for their swap aren't yet clear. What we do know is that "Revolution" follows survivors of a global electricity outage, and that Mitchell will play the mother of two such survivors, Rachel Matheson, via flashback. 
Are you sure you want to delete this comment?