Alec Baldwin almost quit '30 Rock'
Actor says sub-par Season 5 writing was to blame for his woes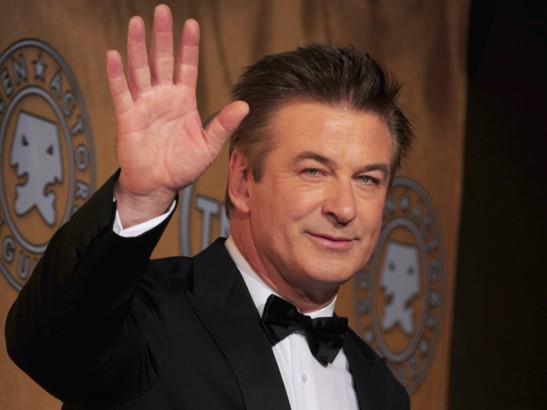 In a candid new Rolling Stone interview, Alec Baldwin says he wanted out of "30 Rock" because of a "steep creative decline" in the Season 5 writing.


"I'm an employee, I don't have any say," Baldwin tells the magazine. "So Season 5 ends, and I'm saying, 'Next year, I'm done.' Then I come back, and Season 6 is really good, we all had fun again."

Bing: More about Alec Baldwin | '30 Rock'
At the same time, Baldwin met his second wife, which renewed his interest in his New York routine. So staying was not an issue for him when the show announced a seventh season -- although he claims it might have been for the network. (His high salary was the likely culprit.)
Plus: 10 things guaranteed to happen on 'American Idol' | TV's 'it' girls
"I don't think they wanted me," Baldwin tells Rolling Stone. "They just wanted to know they had the option to have me."


Baldwin was the one who announced the demise of "30 Rock" last year, in an interview with New York magazine. The actor says he tried, but failed, to get NBC to bite on a possible Season 8 by agreeing to take a 20 percent paycut.  

"I realize times have changed," he Tweeted in October.
"30 Rock" wrapped production last December.

"30 Rock" airs Thursdays at 8 p.m. ET/PT on NBC. An hour-long series finale will air Thursday, Jan. 31.