Elisabeth Hasselbeck ousted by 'The View'?
Reports say co-host has been canned for her 'extreme' POV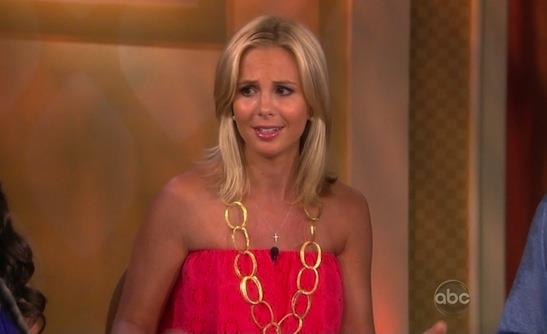 It looks like "The View" could be a whole new show next season. On the heels of Joy Behar's exit news come reports that co-host Elisabeth Hasselbeck will also be leaving, but not by choice.
Bing: More on 'The View' | Elisabeth Hasselbeck
"Survivor" alumna Hasselbeck became an official co-host of "The View" in November 2003, with the idea that she would bring both a younger and more conservative perspective to the daytime talk show. Buzz now suggests that conservative voice is exactly why she won't be back at the table come September. 
Like "The View" co-hosts Barbara Walters, Whoopi Goldberg, Joy Behar and Sherri Shepherd, Hasselbeck is not one to back down from her opinions. There have been several instances over the years in which her liberal colleagues like Walters and Goldberg have rolled their eyes at her or even gotten into a straight-up tussle over the issues. Now, some alleged market research claims TV viewers are on the same page.
Plus: Most dramatic 'Bachelor' finales ever | 10 reasons we now hate 'Glee' | 'Dancing With the Stars' cast
"The viewers they polled all said she was too extreme and right wing," an unnamed insider told Us Weekly. "People did not watch the show because of Elisabeth. So they told her yesterday her contract would not be renewed."
TV Newser also cites two sources confirming the exit news. 
While Hasselbeck is staying mum, thus far, a spokeperson from "The View" denied this report when approached by MSN TV -- sort of.
"Elisabeth Hasselbeck is a valued member of 'The View' and has a long-term contract," is the official line from the show. 
In TV terms, that contract doesn't mean much. We all know contracts can be broken. Calling Hasselbeck a "valued member" may count for something, but if Hasselbeck and "The View" don't speak to this on the Monday, March 11 episode, it won't be good news for the co-host. 
Stay tuned for more on this story as it unfolds. 
"The View" airs weekdays on ABC.