'Today' Bucks 9/11 Moment for Kardashian Chatter
Kris Jenner talks boob jobs and reality TV while other news shows observe silence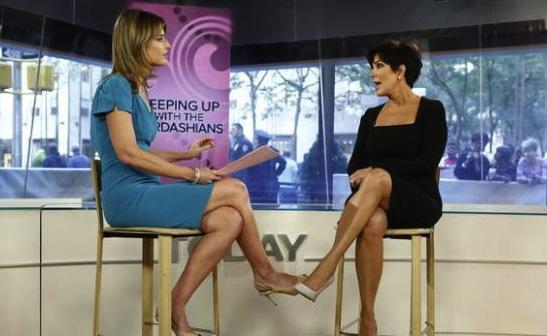 While "Good Morning America," "CBS This Morning" and the cable news shows covered the national moment of silence at 8:46 a.m. in honor of the Sept. 11, 2001 terrorist attacks on the World Trade Center; "Today" missed the mark. The morning news show did cover the 9/11 events Tuesday, but during the moment of silence, co-host Savannah Guthrie talked "Keeping Up With the Kardashians," breast implants and Kim and Kanye with Kris Jenner. 
The one market where the NBC interview was interrupted was New York City, which covered the quiet at Ground Zero, according to
TV Newser
. 
"The Today show dedicated a considerable amount of time to September 11th coverage this morning throughout the entire show," a "Today" spokesperson told
Politico
.
The backlash over the oversight won't likely bode well in show's battle against "Good Morning America." While many on Twitter were offended by the oversight, some went so far as to claim they're going to boycott the network over it.
"Today" airs weekday mornings on NBC.