'Doctor Who' gets the 3-D treatment
50th anniversary special reaches new dimensions in the U.K.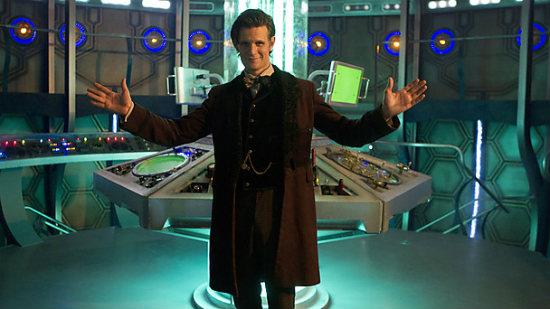 The "Doctor Who" franchise is turning 50 in style.
The BBC announced this year's anniversary special will be broadcast in 3-D and shown on the telly and in movie theaters in the U.K. The untitled special is scheduled to air Nov. 23, the same day fans initially entered this world five decades ago, Zap2It reports.
Bing: More on 'Doctor Who'  
This will be the first time "Doctor Who" has been broadcast in 3-D. Other details have yet to be released and it is unknown if BBC America will give fans the 3-D experience, too.
Plus: TV costars who fell in love in real life  | 10 things 'The Bachelor' taught us about dating
"It's about time," said Steven Moffat, the show's executive producer, in a statement regarding the move to 3-D. "Technology has finally caught up with 'Doctor Who' and your television is now bigger on the inside. A whole new dimension of adventure for the Doctor to explore."
"Doctor Who" Season 7 returns Saturday, March 30, at 8 p.m. ET/PT on BBC and BBC America.

Considering how few episodes are made each year, wouldn't be surprised if that gives them even more time to 3D every episode from now on.... the majority of people who do not have 3d tv not withstanding. LOL
Wonder if Dr Who is going to last another 50 years or just another couple of years due to the present format of  just a few episodes produced every year and then shown at different points in the year.....not sure it will. Perhaps it will go off the air for a decade or two like the original series and then return.  
It will or would be missed... but then there are always reruns...
Are you sure you want to delete this comment?