Report: Cranston Was Third Choice for 'Breaking Bad'
You'd be surprised at which two actors were asked first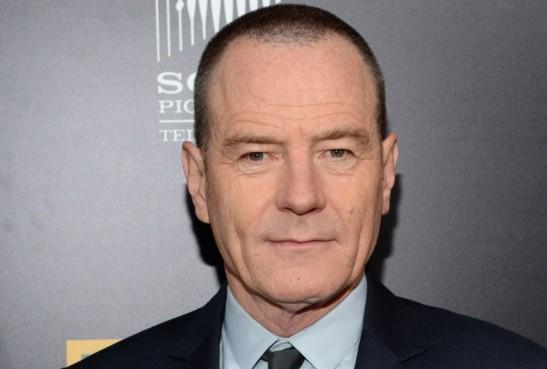 Bryan Cranston wasn't the first actor asked to play teacher-turned-meth dealer Walter White on "Breaking Bad." According to the Hollywood Reporter. John Cusack and Matthew Broderick were each approached first and passed.

Bing: More about 'Breaking Bad'

Series creator Vince Gilligan claims he was set on Cranston since a 1998 turn on "The X-Files" in which he played a man suffering from radiation exposure. (Gilligan was a writer on that series.) However both the production company and AMC wanted a big name to play White, as well as an actor who was approximately 40 years old.


"We all still had the image of Bryan shaving his body in 'Malcolm in the Middle,'" an anonymous former AMC executive told the trade magazine. "We were like, 'Really? Isn't there anybody else?' "


Also: 2011-2012 TV season in review | Shows that went too soon | Also: Summer TV report card
After Gilligan showed the naysayers Cranston's "X-Files" episode, the warming process began.


It's hard to imagine how hard Cusack and Broderick are kicking themselves for rejecting a role that has so far netted Cranston three best actor Emmys. (Cusack's last movie, "The Raven," was a flop and Broderick's most memorable recent starring role was in a Honda commercial.)


Perhaps Cusack was identifying with the character from his 1989 movie, "Say Anything," who uttered the following oft-quoted line: "I don't want to sell anything, buy anything, or process anything as a career."


"Breaking Bad" airs Sundays at 10 p.m. ET/PT on AMC.

I can't even picture either one of those men as Walter White--he really reminds me of every chemistry teacher I have ever had. The other two remind me of an English teacher---maybe a drama coach, but they just don't have the manly straitforwardness that Cranston does.  Kudos to him for making the part so crazily believable.
The Hollywood landscape is littered with reports of actors and actresses who've passed on movie and TV projects that have gone on to other players.  Bryan Cranston stepped into a role that many thought he wasn't able to play since his previous major role had been as the dad on "Malcolm in the Middle," but he's proved himself in this role beyond anyone's expectations.  Both Cusack and Broderick have probably turned down other roles that some other actor claimed and made a part of their repertoire.  Actors seldom look back at the roles that might've been because there's usually another one awaiting them. 

Are you sure you want to delete this comment?