Tippi Hedren to guest on 'Cougar Town'
'The Birds' actress one of many Hollywood stars to appear for Season 4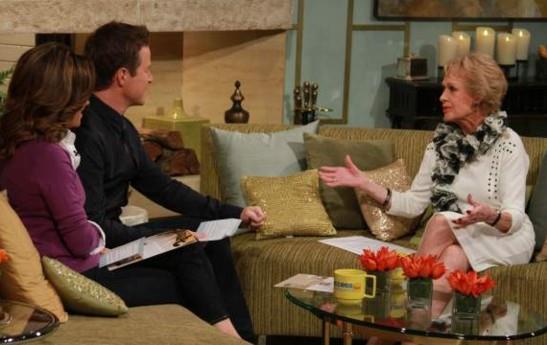 "Cougar Town" is going to the birds. Tippi Hedren, star of Alfred Hitchcock's "The Birds," will debut on Season 4 of the Courteney Cox sitcom. She'll play herself in at least one episode.
Bing: More about 'Cougar Town'
"Cougar Town" backslides from ABC to TBS next year, and producers hope that Hedren -- along with previously announced guest stars Shirley Jones, Alexandra Wentworth and Gillian Vigman -- will cushion the fall.
In Hedren's episode, whose air date is not known, the cul de sac crew will attempt to capture the actress-turned-anima​l-activist to cheer up Jules' (Cox) dad, Chick (Ken Jenkins), according to a TBS press release.
Plus: Best and worst shows of 2012 | Holiday viewing guide | Memorable moments of 2012
Hedren, 82, also recently guested on "Raising Hope," along with her daughter, Melanie Griffith. And she was the subject of "The Girl," a recent HBO film about her difficult relationship with Hitchcock.
Season 4 of "Cougar Town" premieres Tue., Jan. 8 at 10 p.m. ET/PT on TBS.