'Up All Night' drama goes from bad to worse
The now Applegate-free comedy could be losing Rudolph and Arnett, too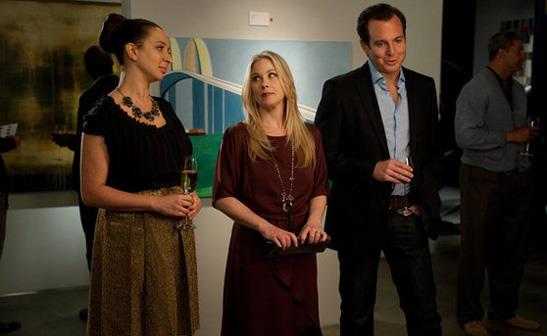 It looks like it's time to say "sleep tight" to NBC's "Up All Night."
While most people of rational thought believed the parenting comedy should be canceled after star Christina Applegate quit earlier this month, Peacock executives tried to keep the show alive with a one-episode reboot.
Bing: More on 'Up All Night'  | Christina Applegate | Will Arnett | Maya Rudolph
But that might not be possible because the sitcom's remaining stars have new beginnings of their own. CBS and ABC are courting Will Arnett, THR reports, and Maya Rudolph is reportedly preggers with her fourth child. The show's writers had planned on working Rudolph's pregnancy into the storyline, but if NBC mercifully pulls the plug such tweaks wouldn't be necessary.
Plus: Celebrating Black History Month  | TV's break-out stars
But "Up All Night" isn't quite dead yet. Sure, Applegate quit but Arnett and Rudolph are still under contract. NBC and the actor's camps have declined comment.
"Up All Night" started to unravel behind the scenes when NBC announced late last year the show would change from a single-camera comedy to a multi-camera series shot in front of a live studio audience. Not long after, Emily Spivey, who created the show, quit and so did showrunner Tucker Cawley.
Linda Wallem, of "Nurse Jackie" fame, replaced Cawley but Applegate wasn't happy with the changes so she split, too. Meanwhile, the writers behind "Up All Night" have started hunting for new gigs.
"It's been a great experience working on 'Up All Night,' but the show has taken a different creative direction and I decided it was best for me to move on to other endeavors," Applegate said in a statement. "Working with Lorne Michaels has been a dream come true and I am grateful he brought me into his TV family. I will miss the cast, producers and crew, and wish them the best always."
So what do you think? Is "Up All Night" dead or could Carly and Delaney Prince -- the twins who play baby Amy -- do the show alone?