Character cupiding
Which TV faves could totally work as couples?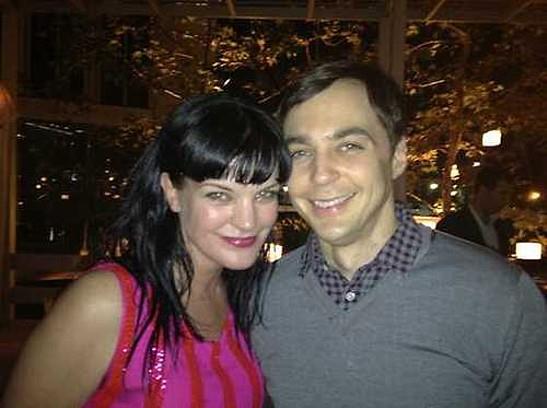 For Valentine's Day, here's a list of some perfect hook-ups. In a TV world, at least.
1. Abby Sciuto ("NCIS") and Sheldon Cooper ("Big Bang Theory")
Amy's great. But Abby is a scientist who dreams of visiting the Galapagos Islands. She's into computers. And she's plenty off, too. Just saying.
Bing: More on Pauley Perrette | Jim Parsons

2. Hank Moody ("Californication") and Samantha Jones ("Sex and the City")
Both have more depth than they let on. However, they're also confirmed try-sexuals (willing to try anything once) who walk whenever a relationship becomes too emotional. If they ever found each other, that wouldn't happen.


3. Phil Dunphy ("Modern Family") and Phoebe Buffay ("Friends")

Can you imagine anything ever getting itself done correctly in this relationship? However, the world can only benefit from Phoebe setting the entire collection of Phil's-osophy to the music of "Smelly Cat."

Plus: TV co-stars who fell for each other  | TV's top dogs
4. Edina Monsoon ("Absolutely Fabulous") and GOB Bluth ("Arrested Development")
Profound self-absorption is a plus when it blinds you to how profoundly self-absorbed your partner is.

5. Jackie ("Nurse Jackie") and Jessie Pinkman ("Breaking Bad")
An addiction specialist's biggest possible nightmare would also be an interesting one to watch.
6. Dwight Schrute ("The Office") and Morticia Addams ("The Addams Family")
Really, who else is gonna put up with this guy?

7. Cosmo Kramer ("Seinfeld) and Gladys Kravitz ("Bewitched")
Can you imagine how much more annoyed Jerry would be by intrusions from the two nosiest neighbors in television history?
8. Dexter Morgan ("Dexter") and Tammy Swanson ("Parks and Recreation")
Pawnee's Deputy Director of Library Services may not deserve to die for being the most ruthless ex-wife imaginable. But wouldn't it be fun to watch?
What pairings would make your list?