'One Life to Live' Has Left the Building
'The View' to salute Llanview in a special episode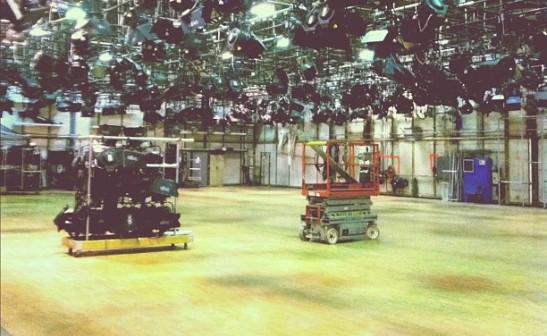 It's official: Llanview has left the building. The "One Life to Live" ABC finale will air on Jan. 13, but that episode has already been taped and today, Dec. 9, was the cast's final day to clear out their dressing rooms. With production wrapped, however, comes renewed hope for an after-life on the internet, along with news that "The View" will salute "One Life to Live" in a special episode just hours before the finale.

Bing: Watch clips and episodes of "One Life to Live"

Will you miss this daytime favorite?  Tell us on Facebook.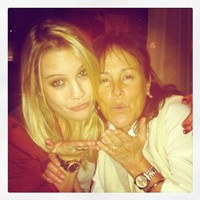 While rumblings suggest "One Life to Live" might find an afterlife on net, after all (see below), the cast and crew who packed up this week are mourning the end of an era, which is never easy. 
"I am awake and dreading today," Hillary B. Smith tweeted Thursday. "It is the day I move the last of my stuff from the dressing room and say good by to my family. I will roll my stuff unaided through the audience waiting in line to see The View like a discarded lover when she has been all used up. After 20 years of caring and bleeding for this show. I feel dismissed. Like we are all being told, 'Move along. Nothing to see here.'"
Smith softened the blow with a Llanview ladies' night, meeting up with costars Kassie DePaiva, Kristen Alderson and Florencia Lozano, show publicist Lauri Hogan and costume designer Susan Gammie on Wednesday. The love-fest seemed to give them all a boost.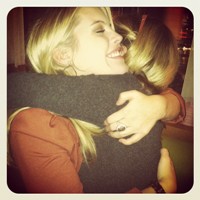 "These women carried me for 18 years during my time at OLTL," tweeted DePaiva, pictured hugging onscreen daughter Alderson. "Their love and friendship shaped my everyday existence. I treasure each them and cherish my memories!"
Alderson, who grew up on the show, tweeted out the goodbye photos from the ladies' night, while her brother and costar Eddie tweeted out the above twitpic of the empty stages when the sibs packed up their dressing rooms earlier that day.
Will 'One Life to Live' make it to the net?

The "One Life to Lives" stages are a ghost town, but there's still at least a month of "One Life to Live" drama ahead. The final ABC episodes were written to set up Prospect Park's proposed online series, however, which means the finale will likely leave fans hanging with a cliffhanger or two, just as
the end of "All My Children"
did.
Soap fans were heartbroken when Prospect Park announced they were "
suspending aspirations
" to bring "One Life to Live" and "All My Children" back to life on the internet. Just this week, however, Variety reported that the production company that bought digital rights to the canceled ABC sudsers is meeting with potential partners. 
Execs at the company aren't talking, so fans aren't exactly holding their collective breath, but the committed crew is not giving up hope, either.
If "One Life to Live" does manage to find a home on the internet, the delays will have cost the production some prime talent. "One Life" exec producer Frank Valentini and headwriter Ron Carlivati were signed on to join the effort, but moved West to work at "General Hospital" after the company's announcement.

Get in on the final hurrah 

One bit of fun news for fans: Before "One Life to Live" airs that final episode on Friday, Jan. 13, "The View" will spend an hour saluting the show and you can be there!
Bing:
What clips and episodes of "The View"
Erika Slezak (Viki Lord) will serve as guest host for an episode that promises never-before seen footage of the final taping; interviews with special guest stars and returning cast members; surprise appearances; an exclusive sneak peek clip of the final show and the cast and crew uniting for their final group photo. Creator Agnes Nixon will also stop by and fans can of course expect a "One Life to Live" montage of memorable moments.
Those who wish to be studio audience members can email their request ASAP to:
TheViewSalutesOLTL@g​mail.com
.

"One Life to Live" airs weekdays on ABC, until Jan. 13. "The View" airs weekdays on ABC