Look who's talking in daytime: Feb. 25 to March 1
Oscar hangover and 'Dancing With the Stars' cast reveal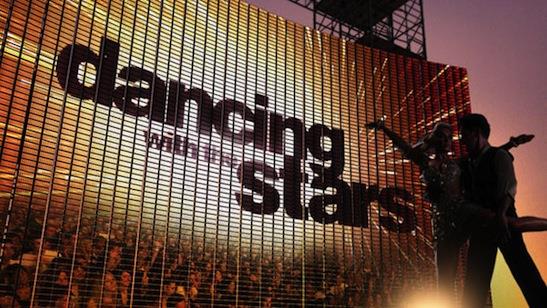 Oscar winners and red-carpet style will be all the talk in daytime on Monday, Feb. 25. Then Tuesday's "Good Morning America" will have everyone buzzing over the new "Dancing With the Stars" cast. Big-screen stars from "Oz: The Great and Powerful," "Dead Man Down" and "Stoker" are making the rounds this week; along with castmembers from "Revenge," "Person of Interest," "Red Widow," "Psyche," "Golden Boy," "The Americans," "Army Wives," "Devious Maids," "Deception," "Smash," "Californication," "Modern Family," "Enlightened," "Switched at Birth," "Nikita," "Smash," "American Idol," "All-Star Celebrity Apprentice," "Celebrity Wife Swap," "Clean Sweep" and "Makers: Women Who Make America."
Bing: More Daytime TV news  | The Oscars
One Republic, Bonnie Raitt, Chris Mann, Lisa Loeb, The Grascals are set to perform. Other notables coming to daytime include Felicity Huffman, Joe Manganiello, Cameron Mathison, Regis Philbin, Dr. Sanjay Gupta, Ali Wentworth, Hilaria Baldwin, Jackie Collins, Tionne 'T-Boz' Watkins and Patricia Cornwell.
Plus: Fired reality TV stars | Shows that are signing off this year | Fantasy 'Real Housewives' cast
"Anderson Live"
Mon: Co-host Stacy London; Madeleine Stowe; Ripley's Believe It or Not Stunts
Tue: Co-host Kenya Moore; "Top Chef" finalists
Wed: Co-host Heather McDonald; Al Roker, Barbara Corcoran 
Thurs: Co-host La La Anthony; Sophie Kallinis LaMontagne
Fri: Co-host Vivica A. Fox; Dulé Hill
"Ellen"
Mon: Felicity Huffman
Tue: Randy Jackson, Cameron Mathison
Wed: Colin Farrell, Science Guy Steve Spangler
Thurs: Zach Braff; Chris Mann performs
Fri: Mark Wahlberg and Diddy; Bonnie Raitt performs
"Good Morning America"
Mon: live from Los Angeles with Oscar highlights and winners; Brad Goreski and Brooke Burke-Charvet
Tue: First Lady Michelle Obama; chef Marcus Samuelsson, "Dancing with the Stars" cast revealed
Wed: Nicole Kidman; Miranda Kerr; Lady Antebellum; Mark Burnett and Roma Downey
Thurs: Mia Wasikoska and Matthew Goode
Fri: Radha Mitchell 


"Jeff Probst Show"
Mon: Dr. Drew Pinsky
Tue: Dan Cortese, Yvette Nicole Brown
Wed: Mariel Hemingway, Yvette Nicole Brown
Thurs: Josh Clark and Chuck Bryant
Fri: Tionne "T-Boz" Watkins,  Yvette Nicole Brown


"Katie"
Mon: Inside Katie's cluttered closets
Tue: Transgender children and their parents
Wed: Patricia Cornwell
Thurs: Teen drugs use, including synthetic marijuana and "molly"
Fri: Child prodigies
"Live! With Kelly and Michael"
Mon: Broadcasting from the Oscar stage with the winners; backstage Oscars interviews; Jimmy Kimmel; Maria Menounos, Carson Kressley Lawrence Zarian
Tue: Scarlett Johansson, Megan Hilty
Wed: Donald Trump, Taraji P. Henson
Thurs: One Republic performs
Fri: Mariah Carey, Maggie Q
"Marie"
Mon: Frances Fisher, Sebastian Siegel, chef Emily Bishop, Laura McKenzie; Katie Armiger performs
Tue: Jackie Collins, Eric Stromer; Lisa Loeb talks and performs
Wed: Leeza Gibbons, Trish Suhr, Vanessa Marano; The Grascals talk and perform
Thurs: Penelope Ann Miller, Susie Kettering, teen entrepreneurs Emily Matson and Julianne Goldmark, chef Emily Bishop
"Rachael Ray Show"
Mon: Dr. Sanjay Gupta; Chefs Sunny Anderson and Ryan Scott; Mark Goodman
Tue: Ali Wentworth, Katharine McPhee, Kyan Douglas
Wed: Regis Philbin, Gayle King
Thurs: Maggie Grace, Backstage at New York Fashion Week
Fri: Hilaria Baldwin, Roma Downey
"The Talk"
Mon: Wayne Brady; Theo James and Chi McBride; Oscars highlights with Kevin Frazier
Tue: Joe Manganiello
Wed: Marie Osmond
Thurs: Luke Wilson
Fri: Tate Donovan, Monty Hall
"Today"
Mon: TBA
Tue: TBA
Wed: TBA
Thurs: TBA
Fri: TBA


"The View"
* How Funny Are You? Teachers contest with Mario Cantone
Mon: Co-host Brooke Shields; Susan Lucci, Gloria Steinem          
Tue: Co-host Brooke Shields; Jesse Tyler Ferguson, Kate Gosselin
Wed: Keri Russell and Matthew Rhys; Dr. Sam Parnia and patient Joe Tiralosi
Thurs: Co-host Sunny Hostin; Black & Missing Foundation cofounders Derrica and Natalie Wilson
Fri: Co-host Terry Crews; Donald Trump, Radha Mitchell
"The Wendy Williams Show"
* Live Like a Star month
Mon: Tracy Anderson; Oscar red carpet hits and misses
Tue: Wendi McLendon-Covey, Bill Bellamy
Wed: Donald Trump and Ivanka
Thurs: (repeat) Alicia Keys talks and performs
Fri: (repeat) Joan and Melissa Rivers
Schedules are subject to change.