'General Hospital' Taps Robin Mattson as the Next Big Return
Heading home to Port Charles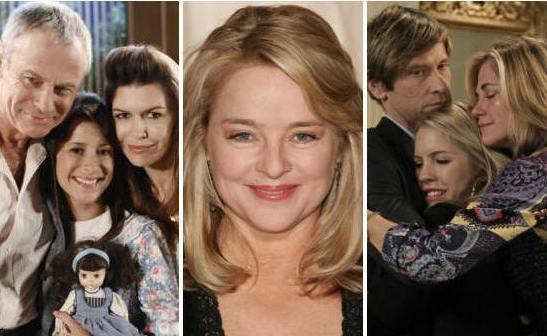 "General Hospital" will continue its run of blasts from the past and familiar arrivals with Robin Mattson's character, Heather Webber. She'll hit town after the Scorpio reunion tour has ended and the "One Life to Live" alums have entered the scene.
Bing:
More about "General Hospital"
Heather will return to Port Charles in early April, MSN TV has confirmed. She may be heading to town to deal with the son she sold on the black market, Steven (Scott Reeves), who is now hospital Chief of Staff, according to Soap Opera Digest. Mattson played the troublemaker from 1980-82, with a brief return in 2004, but as soap fan know, she's also played evil or just plain crazy on several daytime soaps. Her most recent stint was a reprisal of Janet from Another Planet on "All My Children."
Mattson's return will fall after Kimberly McCullough (Robin Scorpio) ends her run at "General Hospital." With Robin's exit storyline beginning to unfold Feb. 20, her kin will be making returns, starting with Finola Hughes' Anna on Feb. 14. Emma Samms' character, Holly, and Tristan Rogers' Robert show up Feb. 28 and 27, respectively. Finally, Rick Springfield returns as Robin's father-in-law, Dr. Noah Drake, in late March. He'll likely be on hand to support his son Patrick in the face of Robin's exit, however that plays out.
And let's not forget the Llanview players making the move to Port Charles, in a storyline that somehow centers on Sonny (Maurice Benard). "One Life to Live" alums will start hitting town the week of Feb. 20, led by Kristen Alderson (Starr). Her onscreen parents Roger Howarth and Kassie DePaiva (Todd and Blair) will show up Feb. 27, with Michael Easton's John McBain arriving in March.
"General Hospital" airs weekdays on ABC.
Are you sure you want to delete this comment?