Mark-Paul Gosselaar: 'Saved by the Bell' Kinda Stunk
The 'Franklin & Bash' star 'fesses up that his launching pad wasn't exactly premium TV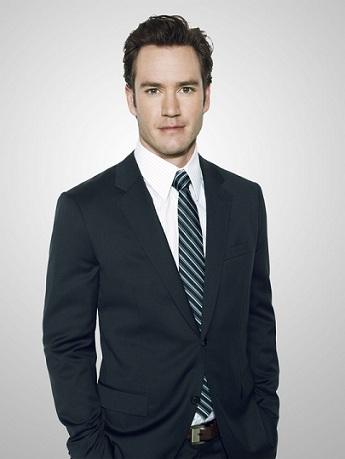 Oh, the double-edged sword of wealth and worldwide recognition.
No matter how many parts Mark-Paul Gosselaar lands as a strapping detective on
"NYPD Blue"
 or eccentric attorney on "Franklin & Bash," he'll never escape the shadow of "Saved by the Bell" teenage muckraker Zack Morris.
Even after baiting closure with
an appearance
as his Bayside alter-ego on
"Late Night with  Jimmy Fallon,"
 all people ever want to talk with Gosselaar about is Zack, Zack Zack. And at last, MPG (which, if you think about it, is kind of a funny surname acronym) has gone on the offensive. A very mild offensive.
In an
interview with Yahoo!
, the 38-year-old actor wondered aloud yet again about audiences' fixation on "SBTB," acknowledging, "It's not a great show." He continued that, "The writing is kind of hokey… it's very much a piece of that time."
And while it's easy to see how MPG (love it) has trouble keeping his sense of humor about forever being associated with work he did a lifetime ago, surely he understands the show's terribleness was its appeal. That, and it airing roughly 47 times a day before and after school when most kids only had a smattering of channels to flip through. But hey, Gosselaar's the fictional lawyer, not us.
"Franklin & Bash" airs Tuesdays at 10 p.m. ET/PT on TNT.