Comics lining up for Comedy Central shows
Jeselnik, Schumer, Kroll, Hoffman, Fielder all get theirs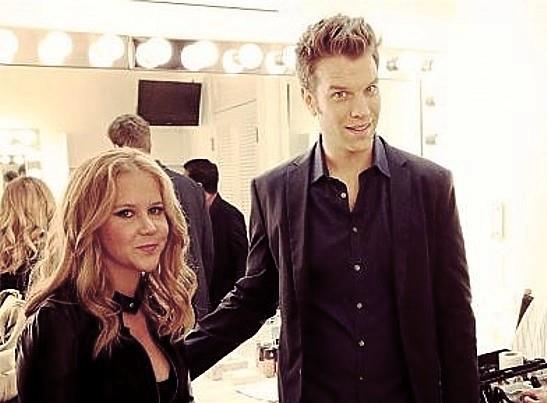 Comedy Central has signed a rash of new comics to their own shows. The latest to trade in the brick wall for a green screen are Nick Kroll, Anthony Jeselnik, Amy Schumer, Ben Hoffman and Nathan Fielder.


Bing: More on Anthony Jeselnik  | Amy Schumer


I saw the first two episodes of "The Jeselnik Offensive" Wednesday night. Cracks are still showing, but it's off to a promising start. The comic does a monolog, then panels with other comedians and plays pretaped sketches. The jokes hit 80 percent of the time, although one missed in a horrific way when two tykes sat in models of the Twin Towers and waited to be blown up.


With "Inside Amy Schumer," which debuts in April, Comedy Central promises "scripted vignettes, stand-up comedy and man-on-the-street interviews." Schumer is an even more gifted comic and improviser than Jesselnik -- whom she dates -- so there's no reason not to expect greatness.

While these two shows  follow the format nailed by "The Burn With Jeff Ross," which just finished a very strong second Comedy Central season, "Kroll Show" breaks form. It's a pure sketch show with no monolog, current events chat or studio audience (which even "Chapelle's Show" had). The closest comparison would be "The Ben Stiller Show," and Kroll pays similarly hysterical attention to detail in his parodies of spoiled trust fund kids, an inappropriate referee, and an inmate who can't score a homosexual date.


Plus: 'All-Star Celebrity Apprentice' | 'Dancing With the Stars' cast | Shows that are signing off this year
A man-on-the-street show called "The Ben Show," starring Ben Hoffman, premieres on Thursday right before Fielder's "Nathan For You," which Comedy Central promises will draw real people into experiences far beyond what they sign up for.

Why Comedy Central decided to wait until now to suddenly raid all the nation's Yuk Yuk's for programming is a mystery, but one that standup fans should be very happy about. I know I am.


"The Jeselnik Offensive" airs Tuesdays at 10:30 p.m. ET/PT; "Kroll Show" airs Wednesdays at 10:30 p.m. ET/PT; "The Ben Show" premieres Thursday, Feb. 28, at 10 p.m. ET/PET; "Nathan For You" premieres Thursday, Feb. 28, at 10:30 p.m. ET/PT; and "Inside Amy Schumer" premieres Tuesday, April 30, at 10:30 p.m. ET/PT on Comedy Central.

Haven't seen any of these new shows.   I don't watch the Steven Colbert show anymore.  His audience is so annoying with all their yelling.   Why do shows need that canned laughter.  We miss some of the dialog because of that.   I realize that actors need an audience to help them get into their characters or whatever, but lately, the shows that are filmed in front of a live audience - somebody has to tone down the audience.  Can't even watch the Rachel Ray Show.  She mentions 1 ingredient in a recipe and the audience claps and yells.  I only watch her 30 Minute Meals on the Food Channel.
Are you sure you want to delete this comment?