'Days of Our Knives' Captures Real-Life Soap Drama
Investigation Discovery launches daytime programing block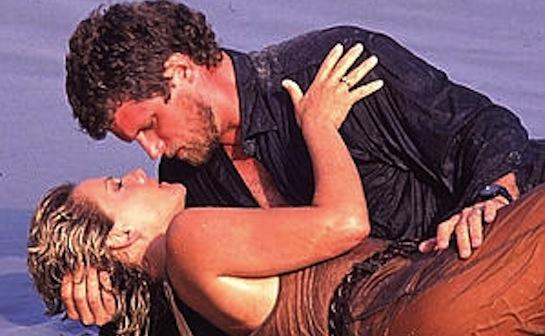 Investigation Discovery is targeting soap opera fans with "Days of Our Knives," a new daytime programming block that will feature real-life stories of betrayal, extortion, affairs, murder and scandals of soaptastic proportions. Veteran soap stars like Kim Zimmer, Alicia Minshew, Drake Hogestyn and Kristian Alfonso will take turns hosting the three-hour themed blocks.
Bing: More about "Days of Our Knives" | Investigation Discovery
"Investigation Discovery is already the home of guilty pleasure programming, but perhaps there is no more popular example of a classic guilty pleasure than the soap opera," said Henry Schleiff, president and general manager of Investigation Discovery. "With ID being the number four network in daytime for Women 25-54, we realized that soap fans already love 'The Young and The Restless,' so let's give it to them ID-style: the young and the reckless!"
Each week, 'Days of Our Knives" will tackle a soap theme from 1 p.m. to 4 p.m. ET/PT, investigating real life stories with the help of soap veterans whose onscreen personalities correlate with the theme. Here's a peek at the schedule for the first month:
Tainted Love Week (Aug. 20 to 24): Hosted by Robert Newman and Kim Zimmer (Joshua Lewis and Reva Shayne, Guiding Light) 
Wicked Women Week (Aug. 27 to 31): Hosted by Lynn Herring (Lucy Coe, "General Hospital"), Jacklyn Zeman (Bobbie Spencer, "General Hospital"), and Judi Evans (Adrienne Johnson Kiriakis, "Days of Our Lives")

Revenge Week (Sept. 3 to 7): Hosted by Drake Hogestyn and Kristian Alfonso (John Black and Hope Brady, "Days of Our Lives")

Bad Boys Week (Sept. 10 to 14): Hosted by Matt Ashford (Jack Deveraux, "Days of Our Lives") and Kin Shriner (Scotty Baldwin, "General Hospital")

Double Lives Week: Sept. 17 to 21: Hosted by Laurence Lau and Alicia Minshew (Greg Nelson and Kendall Hart, "All My Children") 

Family Secrets Week (Sept. 24 to 27): Hosted by real life couple Austin Peck and Terri Conn (Brad and Katie Snyder, "As the World Turns") 
Labor Day, Sept. 3, will also feature a first look at Susan Lucci's upcoming series, "Deadly Affairs." At the start of the block, the daytime diva will preview her new series and share a 10-minute sneak peek.
"Days of Our Knives" premieres Monday, Aug. 20, at 1 p.m. ET/PT and will air weekdays on Investigation Discovery. "Deadly Affairs" premieres Saturday, Sept. 8, at 10 p.m. ET/PT on Investigation Discovery.