Oprah's dirty little secret: She doesn't watch TV
Media mogul confesses she forces herself to view her own medium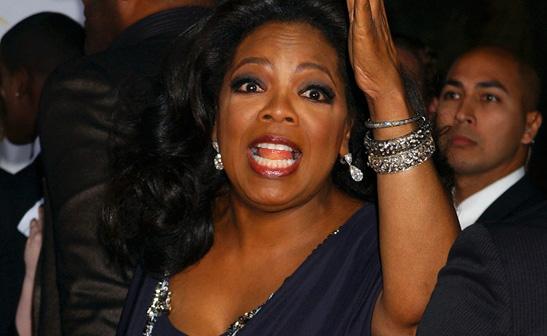 Yikes! Apparently Oprah Winfrey is too busy living her best life to watch TV these days.
That's what the 58-year-old media mogul confessed in the November issue of Harper's Bazaar, while talking about her cable network, OWN, and other timely topics. Winfrey left her daytime-TV throne after 25 years to launch OWN in 2011.
Bing: More on Oprah Winfrey | Winfrey's OWN
"I have to force myself. Only what I need to," Winfrey said of her medium. "You know, the shoemaker has no shoes."
Plus: Fall TV report card | Grossest things eaten on TV

Winfrey added that she prefers to read the "Fifty Shades of Grey" novels and take hot baths instead of tuning into the tube. She also meditates and surfs the web for positive reinforcement from sites such as TheDailyLove.com.
But here's the thing: If Winfrey doesn't watch OWN, why should others?
Luckily for her, OWN is doing a heck of a lot better than it was in its inception year. Her highest rated show is "Oprah's Next Chapter," which, with the help of guests such as Rihanna and Kim Kardashian, gets up to 3.5 million viewers.
Hmmm. Maybe Winfrey is onto something. She doesn't have to watch her own shows to get viewers. She just has to be on them.
"Oprah's Next Chapter" airs Sundays at 9 p.m. ET/PT on OWN.
Are you sure you want to delete this comment?