'Dexter' star: Season 7 finale was 'fitting'
Lauren Velez concedes LaGuerta and Deb did what they had to do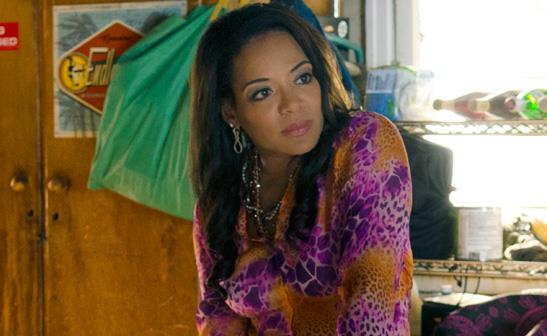 Spoiler: Don't read this if you haven't seen the Season 7 finale of "Dexter."
It wasn't surprising that Capt. Maria LaGuerta (Lauren Velez) died at the end of "Dexter."
The shocking part of the Season 7 finale was that Deb (Jennifer Carpenter) was the one who killed her instead of Dexter (Michael C. Hall).
Bing: More on 'Dexter' | Michael C. Hall | Jennifer Carpenter | Lauren Velez
Velez, whose credits include "Oz" and "Ugly Betty," said once LaGuerta figured out who Dexter really is, she knew her character was doomed.
Plus: TV's best scrooges | 2012 Holiday viewing guide | Best and worst shows of 2012
"I had a feeling all season -- from the very beginning when she was on Dexter's trail -- that she was going to meet her maker," Velez, 48, told Latina Magazine, adding it made sense that LaGuerta would die trying to take down Dexter and Deb would do the deed. 
"In some ways, it was almost fitting that it was Debra and not Dexter, because Debra would do anything to protect her brother," Velez said. "Even though Dexter was intending to do it himself, I don't think he was really going to do it. Debra had to do it so that he would have his hands clean of that death ... because LaGuerta didn't meet the code and Dexter only kills people who are bad."
Velez, who said she is excited about doing Shakespeare in the Park now that her summers are free, confessed that she'll miss "Dexter" and her costars and imagines a Season 8 where Deb is wracked with guilt over murdering LaGuerta.
"It's going to haunt her," Velez said of Deb. "Because if you remember the first season, Debra was still in blues and LaGuerta promoted her to detective. I think absolutely it's going to weigh on her in more ways than she can even imagine."
"Dexter" returns for Season 8 in 2013.