'The Killing' snags Peter Sarsgaard
Film actor to play the villain in Season 3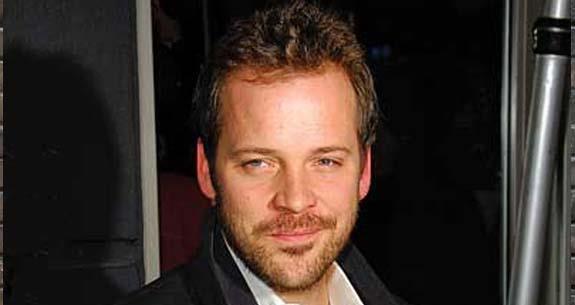 Peter Sarsgaard has a smoldering charm that makes him believable on the big screen.
That's why news that he'll play the villain in Season 3 of AMC's newly revived drama, "The Killing," is so exciting.
Bing: More on 'The Killing' | Peter Sarsgaard | Mireille Enos  | Joel Kinnaman  
Sarsgaard, 41, will co-star as a mercurial death-row inmate, who is running out of time, Entertainment Weekly reports. He'll also join a cast that includes stars Mireille Enos and Joel Kinnaman, as well as newcomers Max Fowler and Elias Koteas.
Plus: TV costars who fell for each other  | TV's top dogs
Season 3 picks up a year after Detectives Linden (Enos) and Holder (Kinnaman) figured out who killed Rosie Larsen. Linden is no longer on the force but returns when Holder's search for a runaway is traced back to one of Linden's old cases involving a series of gruesome murders.
AMC initially canceled "The Killing" but after Netflix and DirecTV considered picking up the drama, the network decided to bring it back for a third season. As for Sarsgaard, this is his first notable TV stint. He is best known for roles in movies such as "Shattered Glass," "Kinsey" and "Green Lantern." 

New Series is suppose to begin in May unless changed in the last week or so.  Awesome show...Enos and Kinnaman are incredible actors...He's been in a lot of movies this year and she's co-starring with Brad Pitt in a big budget film that comes out soon or at least around the start of the new season.
Are you sure you want to delete this comment?