'The Killing' snags Peter Sarsgaard
Film actor to play the villain in Season 3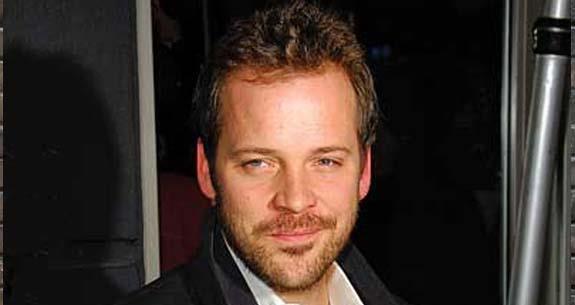 Peter Sarsgaard has a smoldering charm that makes him believable on the big screen.
That's why news that he'll play the villain in Season 3 of AMC's newly revived drama, "The Killing," is so exciting.
Bing: More on 'The Killing' | Peter Sarsgaard | Mireille Enos  | Joel Kinnaman  
Sarsgaard, 41, will co-star as a mercurial death-row inmate, who is running out of time, Entertainment Weekly reports. He'll also join a cast that includes stars Mireille Enos and Joel Kinnaman, as well as newcomers Max Fowler and Elias Koteas.
Plus: TV costars who fell for each other  | TV's top dogs
Season 3 picks up a year after Detectives Linden (Enos) and Holder (Kinnaman) figured out who killed Rosie Larsen. Linden is no longer on the force but returns when Holder's search for a runaway is traced back to one of Linden's old cases involving a series of gruesome murders.
AMC initially canceled "The Killing" but after Netflix and DirecTV considered picking up the drama, the network decided to bring it back for a third season. As for Sarsgaard, this is his first notable TV stint. He is best known for roles in movies such as "Shattered Glass," "Kinsey" and "Green Lantern."