Kathie Lee and Hoda to Get Work Done on 'Today'
Live procedures include eye lift, Botox, cellulite and spider vein removal, and more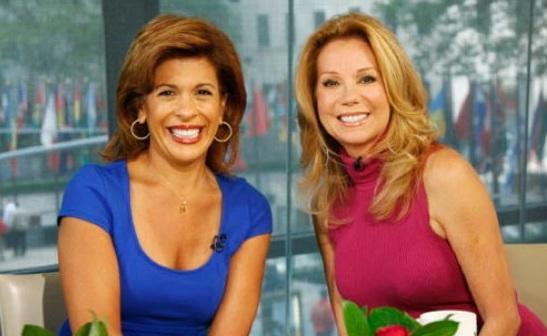 The fourth hour of "Today" will delve into plastic surgery Thursday, May 3, in the segment "Needles, Knives or Nothing: Kathie Lee and Hoda's Guide to Getting Work Done." The hosts will investigate multiple cosmetic procedures, and even try a few out. Tamra Barney ("Real Housewives of Orange County") and three men who've had plastic surgery get in on the conversation, along with beauty experts with tips on how to fake it.

Bing: More about "Today"
Kathie Lee Gifford and Hoda Kotb will do more than talk procedures on Thursday. Kathie Lee will undergo a live "eye lift" using Ultherapy, a non-invasive tissue lifting; while Hoda will get laser hair removal. They will also bring in guests to try out Botox, Cellulaze (cellulite removal) and Sclerotherapy (spider vein removal) live. Viewers will see the results, instantly.
Also: Reality TV stars who've made good

"Real Housewives of Orange County" star Tamra Barney will join the ladies to dish about America's obsession with plastic surgery and when it goes too far. In addition, with plastic surgery among men on the rise, a "Man Panel" of three men will discuss their own surgery experience.
For those afraid of the knife and the needle, hair stylist to the stars Louis Licari and Smashbox Cosmetics make-up artist Lori Taylor will share tips of their trades. 

"Today" airs weekdays on NBC, with the fourth hour beginning at 10 a.m. ET/PT.
Are you sure you want to delete this comment?