Get to Know Chloe Noelle
Charming child actress talks about her role on HBO's 'True Blood'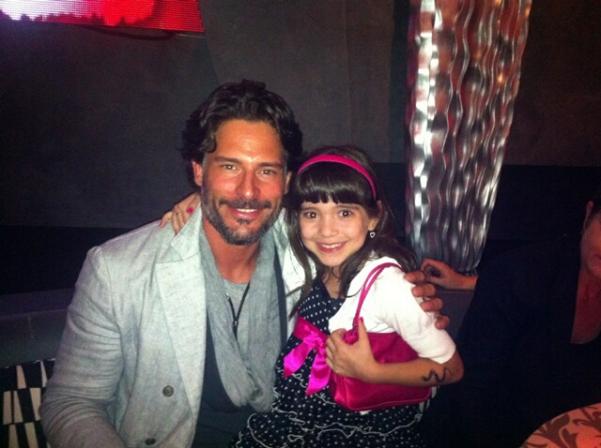 Imagine co-starring on a show you can't even watch.
That's what it is like for adorable child actress Chloe Noelle. The 9-year-old plays Emma, the half shifter/half werewolf on HBO's hit vampire drama "True Blood" but because of her age, her mom won't let her watch the sexy show.
Bing: More on 'True Blood' | Chloe Noelle
But you can best believe she's adding it to the list of things she will do when she's old enough. Noelle, who has been on "True Blood" for two seasons, sat down with MSN TV over fries at Hollywood's The Counter on Sunset Boulevard to talk about the show, her co-stars and the cool secret fans might not realize about her character.
Plus: The 2011-2012 TV season in review
"True Blood" is currently in its fifth season and airs Sundays on HBO.
MSN TV: Do you ever read the scripts and flip out? On a recent episode, a man tried to give your character V.
Chloe Noelle: Who would do that? Who would give a child V? That was horrible. But I only get to read my parts of the script. In the scene that you're talking about from Sunday, I had to listen to people swearing. I was like "Oh my gosh!" My mom DVRs the show and lets me see only my scenes but she watches it first. I hope I come back next season. My friends don't even know about this show, because they're kids, but their parents do. They say "Oh my goodness. You're on 'True Blood'!"
What are some things you can tell us about Emma this season. We know that she's a werewolf now and not a shifter, or do we?
The last we saw her, she turned into a wolf. So we still don't know if she's shifted into a wolf or if she's a wolf.
You work with some really handsome actors. Do you ever look at them and think which one you want your husband to look like someday? 
I either want my husband to look like Sam (played by Sam Trammell) or Alcide (Joe Manganiello). I have huge crushes on both of them and can't decide who I like more. Both of them are so nice to me and I seem to work with them the most. Everybody on that set is so nice, it's ridiculous.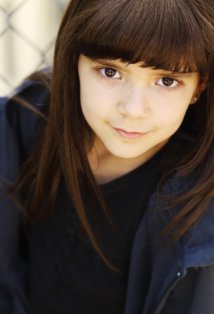 What made you want to be an actress?
Since I was 2, or since I could walk and talk, I've just always loved performing. When we would go to Disneyland I would always volunteer to come on stage at different shows. I started doing theater and one of our friends said "Hey, we have an agent. Do you want to meet her?" and I really liked doing that. So we thought, "Hey, let's try acting."
How does that affect your everyday life?
I'm home schooled and I don't get to see my friends very much. I have a friend across the street and I haven't seen her for five weeks now. I'm always so busy. When I'm available, she's busy. The shooting schedule can be hard. We find out our call time the day before and it can either be 6:30 in the morning or 2 o'clock in the middle of the day. It can be hard because we have to figure out what time we need to go to bed and wake up. So it's always a big question.
Do you like scary movies and monsters? What do you want to be for Halloween?
I love haunted houses and monsters and ghosts and the thought of scaring people. I want to scare someone and make them wet their pants. I don't want to be the one doing it but I'd like to see someone else do it. We still don't know what we want to be this Halloween. I'll either be a living doll from "The Twilight Zone" or something else. I love "The Twilight Zone."
"True Blood" airs Sundays at 9 p.m. ET/PT on HBO.