First Look: LiLo as Liz
Check out Lindsay Lohan in her Taylor-made role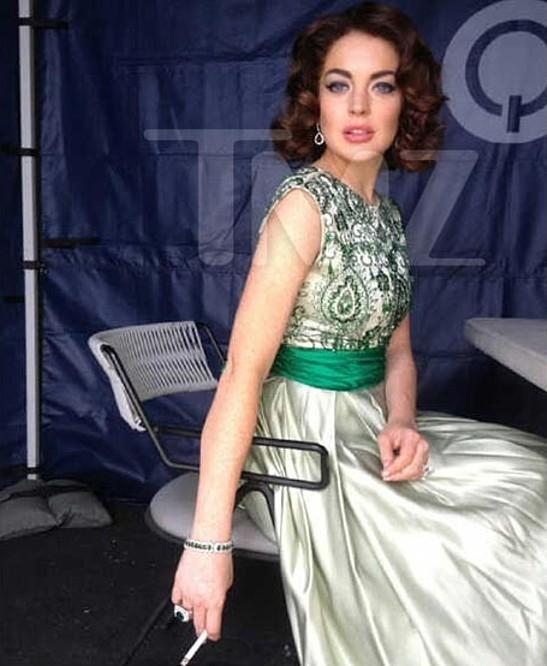 TMZ has released this first photo of Lindsay Lohan on the set of the Lifetime movie "Liz & Dick." And wow, does the troubled actress look a hell of lot like the young Elizabeth Taylor.

Also: Summer reality TV fare
If Lohan, 25, can keep the role and not derail the movie with her antics, the Hollywood buzz has it catapulting her at least back to the B-list. It's hardly a stretch for LiLo, whose acting chops are not bad, to portray a child actress struggling against addiction and scandal to establish herself as an adult -- especially when the resemblance is this good.


Lohan will play opposite "True Blood" star Grant Bowler, 43, as Richard Burton.

"Liz & Dick" is is expected to air on Lifetime this fall.