Will Angus T. Jones remain on 'Two and a Half Men'?
CBS chief Les Moonves makes first public comments regarding YouTube attack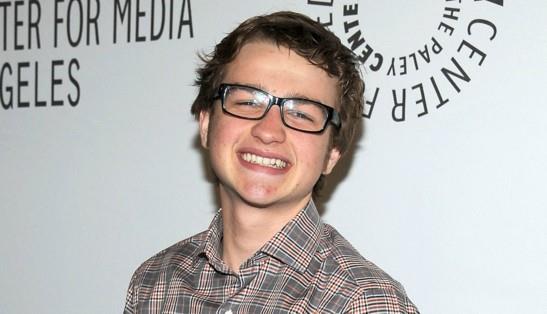 When asked if the non-apology apology offered by "Two and a Half Men" star Angus. T Jones last week sufficed to keep him on the show, CBS chief Les Moonves said: "I don't know what our status is with him."

Bing: More about Les Moonves | 'Two and a Half Men'

The cold remark was made at a breakfast Q&A conducted by the Wall Street Journal on Tuesday, and reported by Forbes.

Wait. So the head of a network, when making a preplanned appearance before the media, claims not to be on top of the biggest news story involving his network? Does anyone else smell fish? More likely, Moonves is aware of Jones' status yet not prepared to publicly announce what it is. (Jones' character was already shipped off to the Army at the end of last season, so it wouldn't be too much of a stretch to either leave him there or -- as they did to Sheen's character -- kill him off.)

In a YouTube video last week, Jones referred to "Two and a Half Men" as "filth" and urged fans to stop watching.
 
Moonves continued, seeming to convey genuine contempt for Jones: "It seems to be what happens with child stars over time. We took this boy, who started with us when he was eight-years old. Now's he's making over $300,000 per week, which is not a bad salary for a 19-year-old kid. By the way, he's still collecting his $300,000 per week."


Yes, but for how much longer?


"I don't think it's been quite resolved," Moonves said. "But after going through what we went through with Charlie Sheen, it's been a piece of cake."

In other words, being publicly attacked only hurts half as much coming from half a man.


"Two and a Half Men" airs Mondays at 8:30 p.m. ET/PT on CBS.
Are you sure you want to delete this comment?