Robin Roberts Returns to 'Good Morning America'
Co-anchor says she has more energy, ready for transplant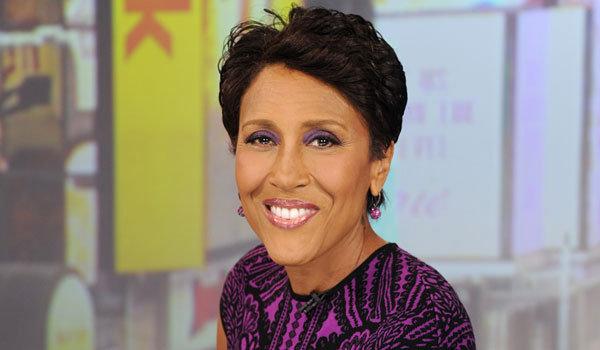 Robin Roberts is still battling a rare blood and bone marrow disorder but the "Good Morning America" co-anchor feels strong enough to work for now, she said.  
The 51-year-old broadcast journalist abruptly left behind her on-air duties three weeks ago but returned to work Monday morning. Roberts has myelodysplastic syndrome or MDS but has been receiving pre-treatment for a bone marrow transplant.
Bing: More on Robin Roberts  | Myelodysplastic syndrome (MDS)
"My needle was past 'E' when I left here a couple of weeks ago, but I've got a full tank, so watch out," Roberts told viewers during her return appearance. "I haven't taken this much time off in quite some time."
Roberts will undergo surgery for a bone marrow transplant from her sister in a few weeks. After that, she will take a longer medical leave. 
Plus: Meet the cast of 'Survivor Philippines'| Comedians who get dramatic
Following the show, Roberts took to Twitter to thank her sister, fans and followers. And fans thanked her right back.
Viewer Beth Polen tweeted: "I have MDS, too. My transplant is set for Sept 5th. I'll keep positive thoughts & prayers for u...pls do the same for me. Thx! "
"Good Morning America" airs weekdays, at 7-9 a.m. ET/PT, on ABC.