Robin Williams Headed Back to TV
30 years after 'Mork,' Williams in talks to star in workplace comedy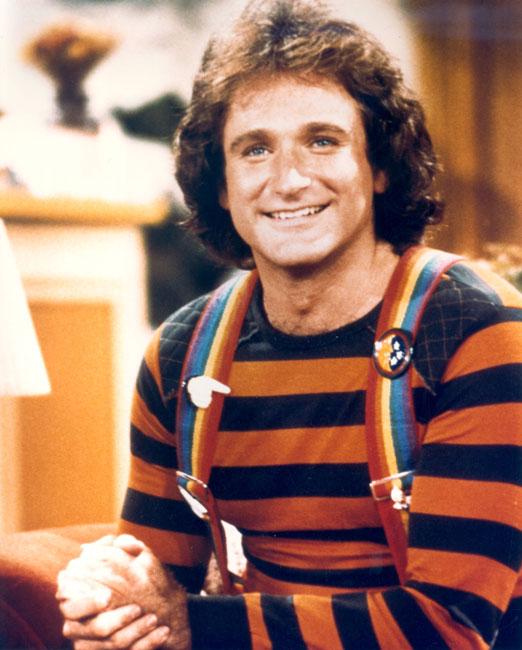 Exactly 30 years since the classic comedy "Mork & Mindy" took a bow, Robin Williams is in talks to return to TV. 

Bing:
More on Robin Williams
 |
David E. Kelley
The Oscar-winning actor -- who's known for his work in films like "Good Will Hunting," "The Fisher King" and "Good Morning Vietnam," along with a few clunkers ("RV," anyone?) -- hasn't spent much time on TV since "Mork" wrapped in 1982. But recently, the funny man, now 61, did guest spots on "Louie" and "Wilfred," which apparently inspired him to reconsider the small screen. 
Deadline.com reports
that he's in talks to star in a David E. Kelley single-camera workplace comedy, about a top ad exec who finds himself working alongside his daughter. Emmy-winner Kelley, the man behind hits like "Picket Fences," "The Practice," "Ally McBeal," and most recently "Harry's Law," already wrote the WB-produced script, and is now in talks with CBS for a 2013 set-up. 
"Harry's Law," which brought another 60-something Oscar-winner, Kathy Bates, to TV, was canceled this year, despite two Emmy nods. "[NBC] love the show but said they couldn't monetize it because the viewers were too old," Kelley
told Deadline.com
in in July. "The fact that they would say that is scary, the idea that they can't monetize eight to nine million viewers gave me pause."
The producer also has a medical drama, "Monday Mornings," based on the life of TV doc Sanjay Gupta, coming to TNT in summer 2013. 

It's a shame the demographics skewed so old.  Aparently, the companies that compile those stats still have something to learn.  It was my 12-year-old son's favorite show, behind Dr. Who.
However, I felt that they sort of lost their way with the retooling of the show.  It just felt wrong that Harry moved into a standard corporate law office, which she detested, and away from the streets she had decided to serve.  And teaming her up with Tommy J?  Never!
Are you sure you want to delete this comment?