Bravo Reboots 'Heathers' as a TV Series
Remake of '80s cult hit will launch the basic cable network's slate of scripted fare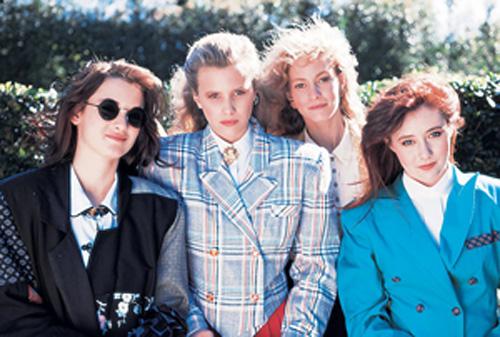 Few movies capture the cruelty of youth and high school better than "Heathers."
Bravo understands the flick's lasting appeal and is developing a TV series based on the 1988 cult hit, which starred a young Winona Ryder and a puckish Christian Slater. Jenny Bicks ("The Big C") and Sony Pictures Television originally sold the idea to FOX three years ago, but the broadcast network failed to do anything with it, according to The Hollywood Reporter.
Bing: More on 'Heathers' | Bravo's scripted shows
In the movie, Veronica (Ryder) and her boyfriend, J.D. (Slater), take down a sadistic trio of popular girls all named Heather and several of their other cool-crowd classmates. But things turn dark when kids start dying. "Heathers" went on to inspire movies such as "Jawbreaker" (1999) and "Mean Girls" (2004).
The TV series would take place 20 years after high school with Veronica returning to her hometown with her teenage daughter, who must endure a mean-girl clique called the Ashleys -- the daughters of the surviving Heathers.
Plus: Movie stars who do TV | TV shows for TV snobs
"Heathers" is one of seven scripted series Bravo hopes to launch beginning next year.