'Revenge' wedding will be full of twists
Expect beach-side nuptials for Jack and Amanda and an unexpected officiator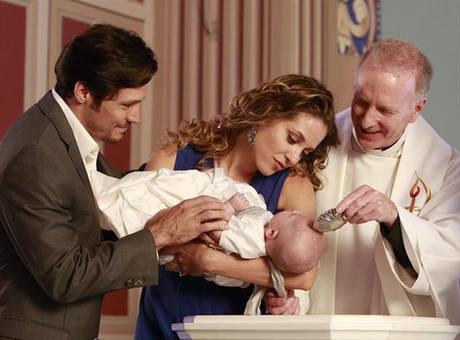 Jack and Amanda aren't exactly the pair fans of "Revenge" want to see together but they're getting married all the same.
And when that big day happens on the Feb. 10 installment of the hit ABC drama, expect a lot of twists and surprises. SPOILER: One such surprise includes Nolan (Gabriel Mann) officiating the ceremony.
Bing: More on 'Revenge'  | Gabriel Mann  | Nick Wechsler | Margarita Levieva
"(The wedding) was quite beautiful, and I did get choked up," Mann told Entertainment Weekly. "The wedding is a precursor to something much larger."
Plus: Our favorite TV births  | 15 TV actors connected to Kevin Bacon
If Mann's comment seems ominous, it is, and the actor added new parents and soon-to-be newlyweds, Amanda (Margarita Levieva) and Jack (Nick Wechsler), may not be happy for long. Aww, man. And they look so blissful in pictures.
"Revenge" airs Sundays at 9 p.m. ET/PT on ABC.