NickMom Makes for Ticked Moms
Adult-themed Nick Jr. block draws protests from viewers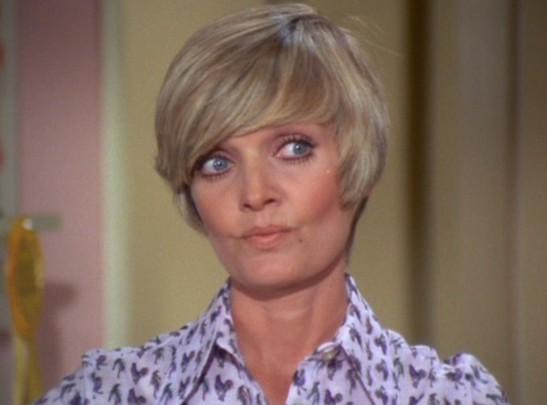 NickMom -- a new block of nightly, adult-themed Nick Jr. programming that debuted Oct. 1 -- is drawing fire from mothers who insist that adult humor belongs on adult channels, reports  Media Life Magazine. 

Bing: More about NickMom

The two-hour block includes a reality show called "NickMom Night Out" and "What Was Carol Brady Thinking," in which "Brady Bunch" reruns are laced -- in the style of VH1's "Pop Up Video" -- with racy thought bubbles purported to represent what was really on the family matriarch's mind in the scene. (Sample: "Does Mike think needlepoint is foreplay?").


Florence Henderson, the actress who played Carol Brady, has no involvement in the show, and has so far not offered her take on it.
Plus: TV actors who also sing | TV superheroes from A to Z
Obviously, Nick Jr. -- the channel behind "Dora the Explorer" -- is patterning its new block after the successful Adult Swim, which airs at 10 p.m. on a competing kiddie cable channel. However, unlike the Cartoon Network, Nick Jr. does not air separate East and West  coast feeds. Therefore, the block that airs at 10 p.m. in New York airs at 7 p.m. in California and even earlier in Hawaii, when children are still watching.
One angry parent launched a website to organize a protest and boycott. Cancelnickmom.com encourages supporters to email advertisers, and channel-owner Viacom, until the block -- which it nicknames "SickMom" -- is canceled.


"NickMom is a profanity laced, perverted 'comedy,'" reads a statement from the site's founder. "We will not stand quietly while Viacom's corporate greed and irresponsibility destroy one of the only 24 hour preschool channels."


However, protesting the block may have the exact opposite effect. According to TVWeek, ratings for NickMom have been anemic at best, averaging a third of the network's prime-time audience.  And if there's one thing TV protests are good at, it's getting the word out about racy shows that most people didn't know about before the protest.


The NickMom block airs nightly at 10 p.m. ET/7 p.m. PT on Nick Jr.