Margo Harshman Shakes Things Up on 'Big Bang'
'Bent' actress could drive a wedge between Leonard and Penny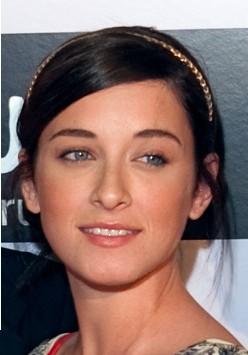 Leonard and Penny's on-again-off-again love affair will experience yet another hurdle when "The Big Bang Theory" returns for a sixth season.
This time around, that "hurdle" will be named Alex, a character played by actress Margo Harshman of "Bent" and "Even Stevens" fame, reports TV Line.
Bing: More on 'The Big Bang Theory' | Margo Harshman
Alex is Sheldon's (Jim Parsons) new assistant but soon after she meets Leonard (Johnny Galecki), sets out to make him hers, Penny (Kaley Cuoco) be damned.
Plus: TV shows that could be movies| Fall TV premiere dates | TV shows for TV snobs
Sheldon and Amy (Mayim Bialik) will also experience some relationship challenges this season. The trouble starts when Amy wants to get more serious and Sheldon doesn't.
"The Big Bang Theory" returns for season 6 Thursday, Sept. 27, at 8 p.m. ET/PT on CBS.