Christopher Meloni Would Make Best 'True Blood' Cast Addition Yet
Enticing rumors, however uncertain, are swirling about the 'Law & Order: SVU' alum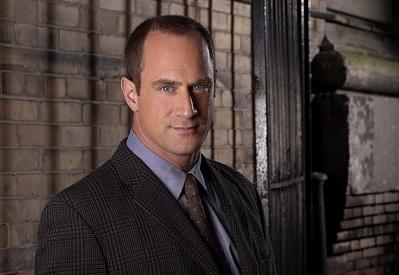 TV Line's Michael Ausiello
has cited anonymous sources who claim that recently departed "Law & Order: Special Victims Unit" star Christopher Meloni is being pursued by casting reps for the upcoming fifth season of "True Blood." Other outlets, including
True-Blood.net
and
AOL TV
, have since reported the gossip, which also intimates that Meloni is being sought after for the role of an especially powerful vampire.
Any fan of HBO's prison saga
"Oz"
would have to delight at the potential of Meloni's return to R-rated premium cable, and be duly aware of the actor's comfort level with nudity and explicit sexual/violent content. And while Meloni is set to portray Colonel Hardy in 2013's
"Man of Steel"
on the big screen, his TV schedule appears pretty clear in the wake of moving on from "SVU" after 12 long years.
Still, it's hard to imagine Meloni in Bon Temps, despite having played a backwoods weirdo in
"Harold & Kumar Go to White Castle"
and generally shown his flair for both grim drama and oddball comedy throughout his career. But this is one instance where we'd love to be proven wrong, because a go-for-broke presence like Meloni would give the stagnating "True Blood" franchise some serious bite.
"Law & Order: SVU" airs Wednesdays at 10 p.m. ET/PT on NBC.