ABC Gears Up for Friday Night Fights
Network pits Tim Allen and Reba McEntire against 'Community' and 'Whitney'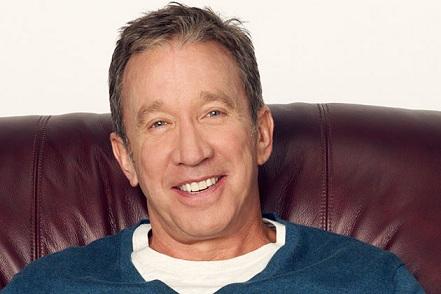 Just as you slowly reclaimed some semblance of a weekend social life, the proverbial "Big Three" TV networks are practically daring you not to stay in, sit on the couch and avoid the outside world at all costs. At least depending on how big a

Tim Allen

fan you are. ABC in particular is looking to re-establish its former TGIF supremacy and simultaneously take a stand against NBC's suddenly robust Friday night comedy lineup.

 

 

Allen's surprisingly Teflon "Last Man Standing" vehicle is migrating to the work week's ultimate evening, where it will share primetime space with

Reba McEntire

's "Malibu Country." The latter, as you may have guessed, stars McEntire as a country star living in Malibu. Between the two series, ABC is clearly looking to corner the market on dudes and gals of a certain age.




Their competition? NBC's relocation of both "Community" and "Whitney" to Friday nights. It's a somewhat unexpected move that suggests the Peacock Network hopes to lead into their weekend programming by shoring up its edgier, and slightly less edgy, younger audience. 




Bing: More on "Last Man Standing"

 | "

Malibu Country"

 |

"Community"

 |

"Whitney"




Much like our upcoming presidential elections, viewers might show up just to have a say in who will reign triumphant in this important cultural contest. Unlike a political showdown, those same viewers will actually have to repeat the process Friday after Friday, eschewing parties, dinners and romantic evenings on the town. Unless, of course, they're into that whole DVR thing. 




In any case, may the least aggressively mediocre sitcom win!




Season 2 of "Last Man Standing" and the debut of "Malibu Country" will premiere Friday nights this fall on ABC. Season 4 of "Community" and Season 2 of "Whitney" will premiere Friday nights this fall on NBC.