'Pretty Little Liars' Season 3 Sneak Peek
The June 5 premiere promises plenty more danger -- and drama!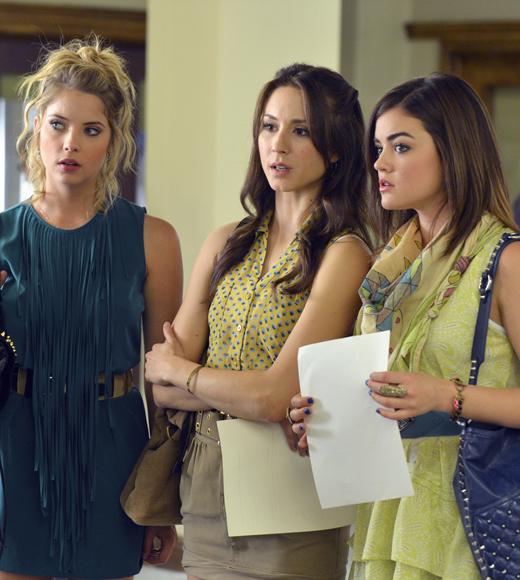 On the season two finale of "Pretty Little Liars," the fearful foursome finally found out who their "Gossip Girl"-from the grave stalker A was. Right? 

Wrong! As this sneak peek of season three's June 5th premiere reveals, they're still getting those evil texts -- and Rosewood's deadly drama is far from over. Yup, the real A is still after the girls. 
And after a summer apart, the girls reunite for their senior year, so there's bound to be plenty of other problems popping up -- including, perhaps, Emily's alcoholic tendencies (mourning her girlfriend Maya), Mona's secret visitor (turns out it's one of the girls!), and Officer Garrett's arrest and trial. In upcoming episodes, we'll also find out who the mysterious brunette at the masquerade ball was, see some new faces, and a fab Alice In Wonderland mad hatter-themed party (in episode five). We know bad things happen when the girls throw a bash, so get prepped for some super-sinister action.
Here's the sneak at the premiere: 
"Pretty Little Liars" returns Tuesday, June 5, at 8 p.m. ET/PT on ABC Family.