NBC Confirms Leno Pay Cut
Report: 'Tonight Show' host gave up half his salary to save jobs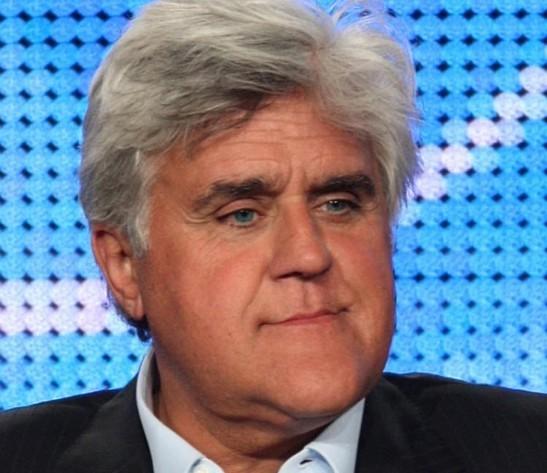 Jay Leno agreed to a 50 percent pay cut to save jobs on "The Tonight Show," NBC tells the Wall Street Journal, volunteering $15 million of his former $30 million annual salary.

It's a story leaked by the press last month. But NBC hasn't confirmed it -- nor have any specific numbers been mentioned -- until now.

Leno made the sacrifice, the report says, in response to an NBC mandate to slash his show's $100 million budget by 20 percent. Apparently because it still left a $5 million gap, however, 20 of the show's approximately 220 jobs were eliminated.
Plus: Must-see, new fall shows | New fall shows to avoid
An NBC exec claims that the budget cut was necessary to reverse increases made during "The Tonight Show's" brief and ill-fated shift to prime time in 2009, but that the late-night talk show is still profitable. (The WSJ notes, however, that "The Tonight Show's" average Nielsen rating shrank by five percent between last September and this August, a decline similar to that of most other late-night shows.)


Despite the apparent selflessness of his action, Leno has taken it on the chin from critics -- especially "America's Got Talent" judge Howard Stern, who last month on his Sirius Radio show claimed this story was a smokescreen concocted specifically to allow Leno to lay off 20 of his staffers.


"He's embarrassed to do it," Stern said. "He didn't want to come off as a bad guy. NBC took the hit for him, because they're a corporation. My bull---- meter is going off all over the place."


"The Tonight Show with Jay Leno" airs weeknights at 11:35 p.m. ET/PT on NBC.
That is the biggest bunch of crap I have ever heard. Even if he did he still makes 15 million to be the biggest piece of sh** on T.V. Jay Leno will and always has been a piece of garbage who would and has screwed good people to get what he wants.
Howard Stern was right in everything he said about Jay, I say Fu** Jay and FU** everything that man stands for. I think they should cancel his show and do the american public a huge favor.
Are you sure you want to delete this comment?