'Mary Tyler Moore Show' gets 'Hot in Cleveland'
Mary Tyler Moore, Valerie Harper and Cloris Leachman to reunite with Betty White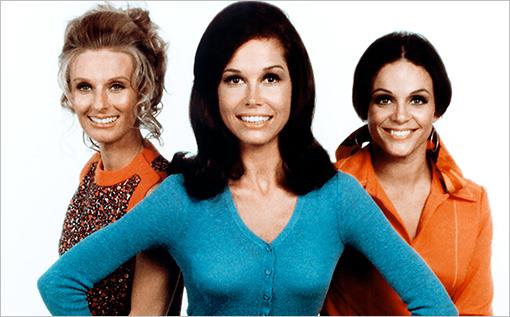 Looks like TV Land will soon be taking us back to the '70s. 
The cable network is staging a reunion of "Mary Tyler Moore" show vets on its hit comedy "Hot in Cleveland," which stars "MTM" vets Betty White and Georgia Engel.
TV Land announced today
that fellow "MTM" alumnae Mary Tyler Moore, Valerie Harper and Cloris Leachman will be guesting on the show with star Betty White. "Hot in Cleveland" also features "MTM" vet Georgia Engel, who played Georgette, as a recurring character. The network said that this reunion will mark the first time the five "MTM" stars have come together on TV since the '70s hit wrapped in 1977. 
So how is the show planning to bring the old pals together? Via bowling, of course. White's Elka and Engel's Mamie Sue will reunite with their old bowling squad -- including former pals Diane (Mary Tyler Moore), Peg (Cloris Leachman) and Angie (Valerie Harper). 
This isn't the first reunion the ailing Harper has encountered since announcing her terminal cancer diagnosis last month. The actress appeared on the syndicated talk show "The Doctors" earlier this month -- and ran into Leachman. 
The "MTM" gang is set for an April reunion on set, and the show will air once the fifth season starts, returning June 19 with a special live season premiere. 
In the meantime,
Harper told USA Today
, "I'm alive, I'm feeling good. I'm trying to live every moment as much as I can. I can't say it's terminal. I'm saying it's incurable so far, but we're all terminal. The key is, don't go to the funeral until the day of the funeral."
"Hot In Cleveland" returns Wednesday, June 19, at 10 p.m. ET with a special live season premiere. 
Are you sure you want to delete this comment?