Applegate-free 'Up All Night' not canceled
Report: Revamped sitcom apparently to be treated as a new pilot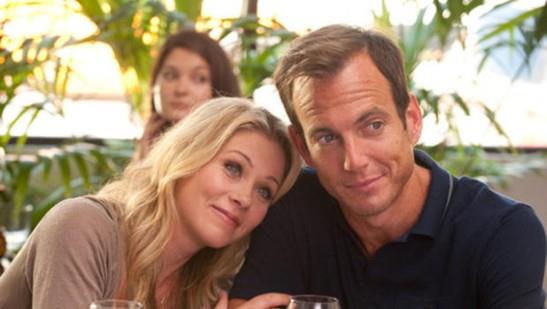 Someone at NBC has been watching reruns of "Cheers," "The Hogan Family" and "Laverne & Shirley." Apparently, the network thinks that continuing "Up All Night" without Christina Applegate is a possibility. According to Deadline, plans are still afoot to convert the single-camera sitcom to a multi-camera, studio-audience situation. (This change appears to be what caused both Applegate and creator Emily Spivey to quit on Friday.)
Bing: More on Christina Applegate | "Up All Night"
It is not known whether Applegate will be replaced, although former "Friends" star Lisa Kudrow is the rumored frontrunner to join Will Arnett and Maya Rudolph if she is.

NBC realizes that suddenly losing the mom in an established sitcom about two parents raising a kid could be a problem. (Nothing gets by NBC.) So, according to Deadline, it has scaled back its new episode order from five to one. In other words, it's treating the show as just another pilot for next season.
Plus: TV's real-life couples | Love lessons from 'The Bachelor' | TV's top dogs
In addition, it has hired James Burrows to direct the episode, which is significant because the veteran director has helmed episodes of "Cheers" (which successfully replaced Shelley Long with Kirstie Alley, and which Burrows also co-created), "The Hogan Family" (which was born when Sandy Duncan successfully replaced Valerie Harper in "Valerie"), and "Laverne & Shirley" (which actually shot a final season without Shirley).
Well, two out of three ain't bad.
Deadline notes that both Arnett and Rudolph are reportedly fielding other pilot offers. And wouldn't you, too?
Are you sure you want to delete this comment?