Bravo announces tandem of scripted series
'The Joneses' and 'Rita' join 'Heathers' remake on network's non-reality roster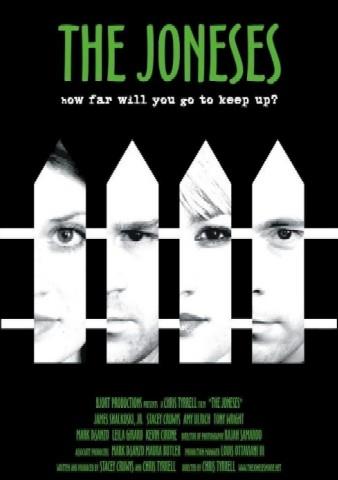 Bravo has answered the adjacent poster's tantalizing inquiry -- how far will you go to keep up with the proverbial Joneses? -- by acquiring rights to actual 2009 Hollywood film "The Joneses" for televised adaptation.
Mere days after the
network announced
a new slate of Atlanta-centric reality offerings, they've now confirmed their first pair of impending scripted series since rolling the dice on a "Heathers" reboot. First, there's the aforementioned "Joneses," which deals with a suburban family who's life seems too good to be true, because they're actually subliminally promoting it to unsuspecting neighbors. Next is "Rita," a more conventional series based on the same-named Danish drama about a private school teacher juggling career-womanhood and three teenagers.
What do both of these shows, which Bravo has said give them "an opportunity to explore worlds and characters that are distinct from our unscripted programming," have in common? You guessed it: Neither are actually original concepts. But hey, baby steps.
We'll keep you posted on their progress as air dates become imminent. 

oh people shut  the  **** up, who care  about jcp  ellen commercial  i don't see nothing wrong with it,  this people crack me up  they  want to show  a good christian values to others, but   once they get home i'm sure  the show good "christian and values"  when the    and start sucking  that  big co** and getting F*** in the A** . because the ignorance  of people  and religion this world is the way it is.
Are you sure you want to delete this comment?