Another 'Vampire Diaries' Sneak Peek
'TVD' preview has Elena Gilbert asking the burning question: 'Am I dead?'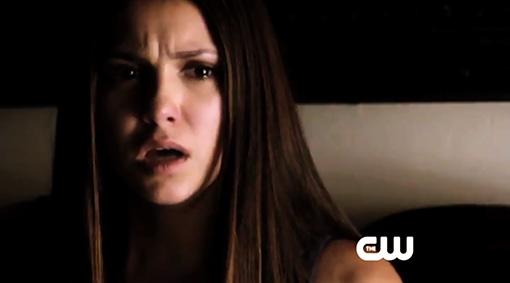 It's not returning until October 11, but it looks like season four of "The Vampire Diaries" is going to bring a whole new level of drama to the triangle between Elena Gilbert and her two bloodsucking suitors, brothers Damon and Stefan Salvatore.

The CW released another sneak peek this week, and it's confirmed -- Elena's dead. Uh, make that undead. And it turns out Matt survived the crash, too. We don't exactly see him in this clip, which just features Elena, Stefan and Damon, but the brothers Salvatore tell Elena he's doing just fine.
So what else is new? 
Well, expect that whole
Klaus-Caroline-Tyler​
triangle to pop up again, a new love interest for Bonnie (a college professor, no less) as she dabbles with her dark side, and a heady case of senioritis. That's right, the whole gang's graduating this year. "Prom! Hello! Pretty dresses, corsages," Nina Dobrev, who plays Elena, told
Entertainment Weekly
. "We're all growing up with the show and we're becoming adults, and we can only play high school for so long and be believable and also challenged. It'll be a good button for the end of the season and for the next phase of 'The Vampire Diaries.'"
"The Vampire Diaries" returns with its fourth season premiere Thursday, October 11 at 8 p.m. ET/PT on the CW.