Grammys flex right to censor
CBS memo seemingly authored by police state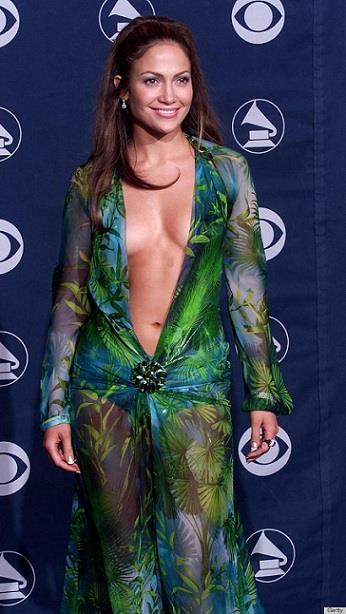 Apparently, Beyonce's bawdy Super Bowl halftime show not only blew the lights at New Orleans' Superdome, but knocked all remaining good sense out of CBS executives. 
Bing: 
Grammys
|
Beyonce
If you haven't yet seen the network's
"Standards and Practices Wardrobe Advisory"
e-mail that was sent to artists attending this Sunday's Grammy Awards (and, invariably, leaked to the media), here's the basic jist: Button up your blouse and shut your mouth. 
The memo, among other directives, requests that artists "be sure that buttocks and female breasts are adequately covered." Specifically, this means that, "Thong type costumes are problematic," as is "exposing bare fleshy under curves of the buttocks and buttock crack" or "bare sides or under curvature of the breasts." Furthermore, CBS S&P politely suggest presenters and performers "avoid sheer see-through clothing that could  possibly expose female breast nipples" and "be sure the genital region is adequately covered so that there is no visible 'puffy' bare skin exposure." No word on whether that last tenet suggests
Diddy
has to be sheathed entirely from head to toe. 
While all those aforementioned guidelines make
David Stern
's maligned NBA dress codes seem lax by comparison, the memo's most extraordinarily uptight urging comes toward the end, when it recommends avoiding "commercial identification of actual brand name products on T-shirts," clearing of "foreign language on wardrobe" and, as the coup de conservatism, "any organized cause visibly spelled out on talent's wardrobe," including "lapel pins or any other form of accessory." We can only assume that one's actual spoken opinion is included among the blanket definition of "accessory."
Officially, the e-mail is more desperate plea than ultimatum. If anything, it's difficult to fathom that it hasn't been outed as hoax (yet). But what's troubling here isn't CBS' passive-aggressive scare tactics or their hilariously, fittingly delayed initiative to bottle contemporary style and sensibility that's long since emerged from captivity of discretion. That final warning, the one begging off advocacy of "any organized cause," is genuine cause for concern. Not only does the caveat presuppose what might incite controversy, but it actively demonstrates the network's bias in keeping the program on-brand (i.e. inoffensively broad, unless it's in the form of witless sex jokes on
"2 Broke Girls"
) and exposes the Grammys for what it is: a controlled, self-absorbed production that's scared to death of insurgent art. 
Also, the show will just be hella boring. And besides, if it's predictable zombies you seek this Sunday night, there's always
"The Walking Dead."
The 55th Grammy Awards air February 10 at 8 p.m. ET/PT on CBS.