David Krumholtz Posts Tony Scott Tribute
'Numb3rs,' 'Newsroom' star celebrates late director's creativity and passion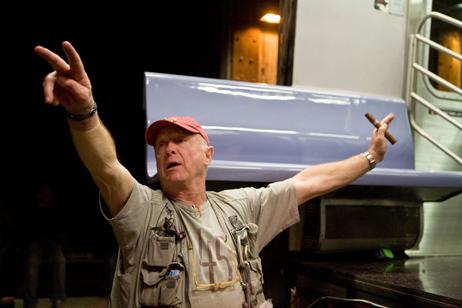 When news began to spread that director/producer Tony Scott took his life on Sunday by jumping off the Vincent Thomas Bridge in San Pedro, the reaction from fans and peers was instant. The man who'd staged so many incredible action sequences in movies such as "Unstoppable," "Top Gun," "Days of Thunder," "Domino," "Man on Fire" and "True Romance" had apparently committed suicide in a highly public and dramatic fashion. 




Bing: More on Tony Scott




 

 

Krumholtz shares anecdotes from his time with Scott and reflects, "He was wild and big and crazy and uncontrollable and he gave it his all, every moment, because he believed in his crew, his cast, and the show. It saddens me that something inside him told him to take his incredible life spirit away from us, from the film making community. May he rest in peace. What a great dude."




Tony Scott was 68 years old.