Get caught up on 'Elementary'
Watch full episodes of CBS' newest drama on MSN TV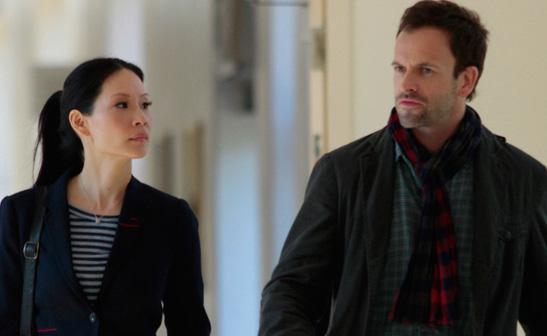 If you're a fan of "Elementary" and want to catch up on all that's happened during its maiden season or if you haven't had time to check it out just yet, you can now watch full episodes of CBS' newest drama on MSN TV. "Elementary" airs Thursdays at 10 p.m. ET/PT on CBS. You can watch the series premiere and the season's third episode right here.
Bing: More about 'Elementary' | Video: Watch full episodes and clips of 'Elementary'
"Elementary" is a  modern-day drama starring Jonny Lee Miller as detective Sherlock Holmes and Lucy Liu as Dr. Joan Watson -- a crime-solving duo that cracks the NYPD's most impossible cases. After falling from grace in London and weathering a stint in rehab, eccentric Sherlock escapes to Manhattan, where his wealthy father forces him to live with sober companion, Dr. Watson. A formerly successful surgeon -- until losing her license -- Watson views the partnership as an opportunity to help people,and to pay penance. However, Sherlock is nothing like her previous clients. Hefinds her medical background helpful, and Watson realizes she has a knack for playing investigator. Capt. Thomas Gregson knows that Sherlock is brilliant at closing case, and welcomes him as part of the team, which includes Detective Marcus Bell, a top-notch investigator with sharp intuition and formidable interrogation skills. Although initially skeptical of Holmes and his unorthodox methods, Bell begins to recognize Sherlock as an asset in their investigations.
Plus: TV's fast-rising shows | TV shows in their final seasons
"Elementary" airs Thursdays at 10 p.m. ET/PT on CBS.