Margaret Cho Is Ready for Her Emmy Close-Up
Comedian nominated for her turn as Kim Jong-Il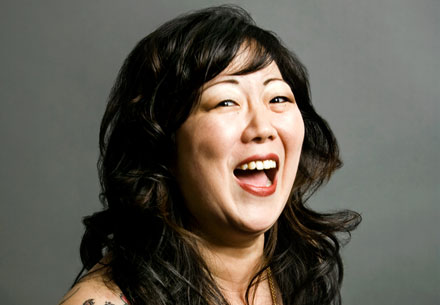 Ever since Margaret Cho slipped into a buzz-cut wig, huge glasses and a zip-front jacket to play Kim Jong-il on "30 Rock," their names and likenesses have been inseparable.
Despite the North Korean dictator's death last year, Cho, 43, was able to reprise her portrayal of him on the NBC sitcom's season 6 finale and earn an Emmy nomination for it. The Primetime Creative Arts Emmys take place Saturday, Sept. 15 in Los Angeles, and will air Saturday, Sept. 22, on the ReelzChannel.
Bing: More on '30 Rock' | Margaret Cho | 'Drop Dead Diva' | 'Angry Little Asian Girl'
Cho is also a cast member on Lifetime's "Drop Dead Diva," which recently wrapped its fourth season, and she'll be guest-starring on the new series, "Angry Little Asian Girl." The animated offering, which started as a comic strip, debuts in October on Mnet.
We caught up with Cho during a break from her comedy tour, Mother, to talk about her Emmy nomination, "Angry Little Asian Girl," and why stand-up is her first love.
Plus: Geeking out on 'Lost' alums | TV shows that should be movies
MSN TV: Congratulations on your Emmy nomination. Can you talk about your role on "30 Rock" and what made you want to play Kim Jong Il?
Margaret Cho: Thank you. When Tina Fey reached out to me, I said yes of course because it was a great opportunity to do something different. It didn't take a lot of convincing. I was like "I'll totally do that. It's hilarious." My family is of North Korean descent so it does make sense that I would play him actually. I really do look like him. It's similar to Tina Fey playing Sarah Palin. You know it just makes sense if it's the right thing. It was truly easy because I don't have to do a lot to transform into him.
Really? But you're much prettier.
(Laughs) Thank you. But my facial structure is very Korean. It's very North Korean, so it really does make sense that I'd do it. I was even able to adapt his posture. I would've made a good body double for him.
Were you surprised your performance earned an Emmy nomination?
Yeah. I didn't even know it would lead to that. It was something that was exciting and I can't wait to go and be a part of that. I haven't been nominated for an Emmy before so that was a really cool thing.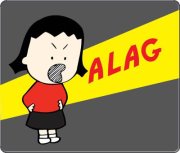 Can you talk about your guest appearance on "Angry Little Asian Girl"? What made you want to do that?
I met Lela (Lee) a long time ago on a pilot called "Five Houses" (1998), which is something I also worked on with John Riggi, my director on "30 Rock." So it was his pilot and it was years ago and she played my daughter and I was introduced to the strip back then and I thought it was a great thing. Years later she reached out to me when she was working on the pilot and I think it's such a great show and a different kind of family than what we're used to seeing in animation. I love doing animation so it was a really perfect fit. I did about three or four episodes as the mom. I also play Wanda.
Some people are comparing it to "South Park." Do you see the similarities or do you think it's bigger than that?
It's definitely got the same kind of raw humor but at the same time it's also very relatable and not just for Asian people. It's funny for everyone. It's not an adult comedy necessarily. Kids can watch it but it's still kind of edgy in a very smart way. Teenage girls have a lot of pent up anger and unexpressed rage that they don't know how to go about dealing with. So I think the show is a great outlet for anybody who feels frustrated. Not just teens, anybody.
How are you able to juggle "30 Rock," "Drop Dead Diva" and "Angry Little Asian Girl" and do your comedy tour?
The TV stuff is pretty seasonal so the rest of the time I can continue touring and doing other stuff. There's always something going on. I love touring. That to me is the most important and rewarding thing. It's something that I'm used to and something that I've done since I was a teenager. I really love it and it's always been a part of my life. It's much more overwhelming because you're traveling a lot but there are ways to make that comfortable. I've been using a lot more tour buses and that's been really, really nice. It's just a different kind of energy than shooting something.
The Primetime Creative Arts Emmys airs Saturday, Sept. 22, at 8 p.m. ET/PT on the ReelzChannel. "Angry Little Asian Girl" debuts Friday, Oct. 26, at 8 p.m. ET/PT on Mnet.