Cedric the Entertainer Enriches '2 Broke Girls'
Actor and comedian set to liven up sitcom's second season with guest role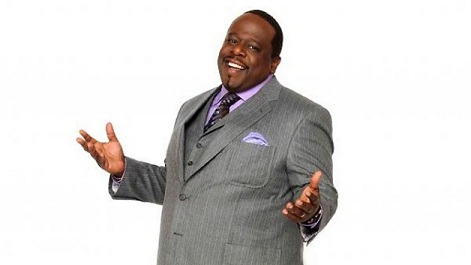 It's got to be difficult for King of Comedy Cedric the Entertainer to back up the implications of his stage name. It requires staying constantly employed, performing for the people, whether on screens large or merely 50 inches. Fortunately for the funnyman, opportunities in Hollywood continue coming up Cedric.
Deadline
reports that Mr. The Entertainer (which could also double as his future pro-wrestling alter-ego) will pop up on this season's sixth episode of "2 Broke Girls." Specifically, he'll be playing
Kat Dennings
and
Beth Behrs
' diner colleague Earl's (
Garrett Morris
) son, Darius.
To paraphrase the profound words of Mel Brooks'
"Spaceballs,"
what does that make us? Absolutely nothing. And hopefully more amused than usual by the up-and-down sitcom.
"2 Broke Girls" airs Mondays at 9 p.m. ET/PT on CBS.