Report: Ariel Winter's mom 'hated' on set
'Modern Family' producers wanted stage mother banned for controlling behavior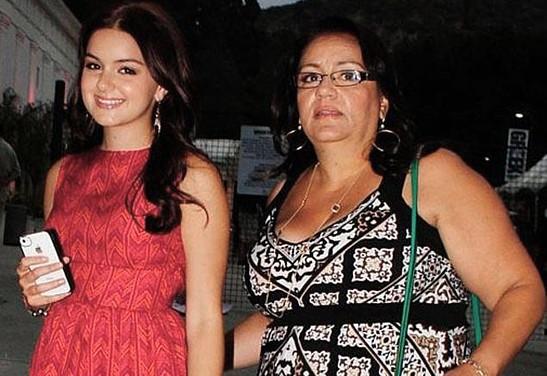 Ariel Winter's stage mom was "hated" on the "Modern Family" set, according to TMZ. In fact, the gossip site quotes a crew member saying that the show's producers wanted Chrystal Workman banished. Winter -- who plays middle sibling Alex, probably the most drama-free character on the sitcom -- is seeking legal emancipation.
Bing: More about Ariel Winter | 'Modern Family'
 
The unnamed source claims Workman forced her 14-year-old daughter to eat only egg whites and raw veggies and berated her for various aspects of her physical appearance -- especially her weight. (Crew members reportedly sneaked Winter other food when her mom wasn't looking.)
Plus: The hyperactive life of Seth MacFarlane | Dead shows we wish would return

The source also claims that Workman also demanded a raise for her daughter -- who earns a reported $75,000 per episode -- to pay for their house and Winter's showbiz handlers.


Last week, Winter was removed from her mother's care and placed with her older sister, Shanelle Gray, pending her next guardianship hearing on Nov. 20.

Not only does Workman deny all allegations, she has filed a police report against Winter's 18-year-old former boyfriend, actor Cameron Palatas (of MTV's "Zach Stone Is Gonna Be Famous"), for statutory rape.


It's a good thing "Modern Family" isn't a drama. If it were, could it even hope to outdo this?


"Modern Family" airs Wednesdays at 9 p.m. ET/PT on ABC.
Are you sure you want to delete this comment?