'Dexter' extends nanny's hours
Aimee Garcia is promoted to series regular for the Showtime hit's eighth season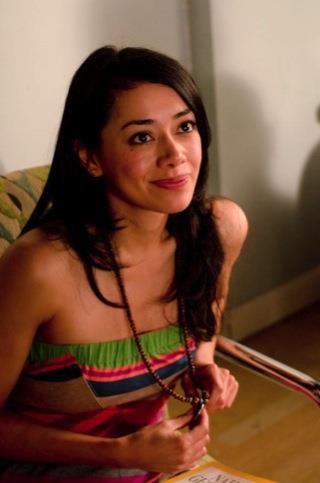 Looks like we'll be seeing more of little Harrison Morgan on the eighth season of "Dexter." Or at the very least, we'll be seeing more of his nanny. And we don't mean because she's so frequently bikini-ready.
Aimee Garcia, who plays grad student nanny Jamie Batista on the show, has earned herself a series regular slot for the next season. She's also recurring on "Vegas" as Yvonne Sanchez. 
The interesting thing about this news, of course, is that the character is also the kid sister of clueless Miami Metro vet Angel Batista. So it will be interesting to see how all of that plays out as the show wraps what could potentially be its final season.
The show has added several key players for season eight, including Sean Patrick Flannery as private eye Jacob Elroy, and Charlotte Rampling as a neuro-pyschiatrist who works with deeply disturbed youth.
Does that all mean the beginning of the end? "I'm not making any announcements today about when 'Dexter' will end," Showtime boss David Nevins said about the show's future at the TCAs last month. "I think I will clarify [things] before 'Dexter' goes on the air. There's a clear endgame in place, [but] I just can't talk about it yet."
'"Dexter" returns to Showtime Sundays at 9 p.m. ET/PT starting June 30.