Susan Lucci speaks to 'All My Children' return
Online reboot casts 'Price Is Right' male model Robert Scott Wilson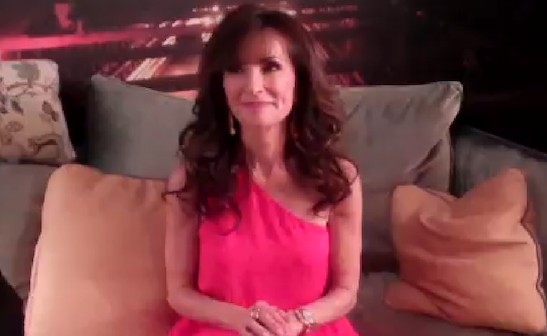 Susan Lucci visited "The View" on Monday, Feb. 25, and spoke to her future with the online reboots of "All My Children." While the return of Erica Kane remains up in the air, "All My Children" announced that Robert Scott Wilson is joining the cast as a Cortlandt.
Susan Lucci has had no trouble finding work since "All My Children" came to an end on ABC. She returned to "Hot in Cleveland" early in the season, worked on "Army Wives,"  landed a role on Marc Cherry's "Devious Maids" and hosts
Investigation Discovery's reality crime series, "Deadly Affairs."  With such a full plate,
word was
 that she was set to come to "All My Children" for at least one episode. When the ladies of "The View" asked, however, it was clear nothing is set in stone, yet.
Plus: Fired reality TV stars | Shows that are signing off this year | Fantasy 'Real Housewives' cast
"I so hope that I can return," Lucci said. "I want with all my heart to return to 'All My Children.' I just don't know the answer yet, but what I do know is that all of us all of us are working so hard to make that happen. I am [bouncing] between Atlanta and New York right now. I'm such a grateful actress, believe me, but I really want to [work on 'AMC']. My heart is certainly with Agnes Nixon, and it's going to be wonderful. I want you all to watch because it's going to be great."
As busy as Lucci has been, she revealed it took awhile to get over ABC's cancelation of "All My Children." 
"It was emotional and it took me by surprise," she admitted. "It was a mourning process. It would be similar to losing someone you loved. I lost a family, the 'All My Children' family, and the wonderful part of Erica Kane. I missed that famliy."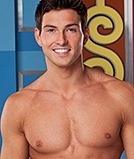 Prospect Park has remained mum on talks with Lucci, but has revealed the newest addition to
the cast
. 
Robert Scott Wilson, who won the honor of being the first male model contest winner for "The Price is Right" last year,  will join the series as Opal's youngest son, Pete Cortlandt. His TV credits include "The Secret Life of the American Teenager" and "The Middle." 
The "All My Children" reboot is slated to premiere online via Hulu and iTunes this spring, along with "One Life to Live."