First look: Rudy and Vanessa reunited
Keshia Knight Pulliam guest stars on Tempestt Bledsoe's 'Guys With Kids'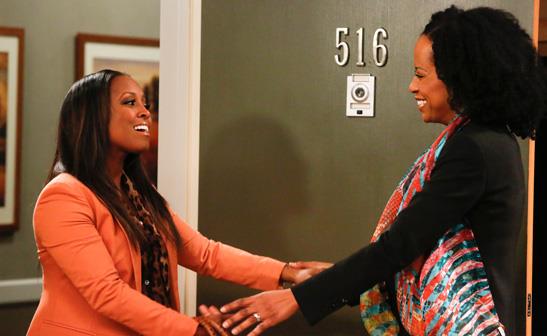 Although Bill Cosby has long dismissed the possibility of there ever being a full-blown reunion of "The Cosby Show" (think "A Very Brady Christmas"), at least two former Huxtable children are staging a gathering of their own. And we've got pictures to share of the happy occasion.
That's right: Keshia Knight Pulliam, who played Rudy Huxtable on "The Cosby Show," gets to share screen time once again with Tempestt Bledsoe, who played Vanessa Huxtable, in this week's episode of "Guys With Kids," which airs Wednesday, Feb. 27, at 8:30 p.m. ET/PT on NBC.
Bing: More about Keshia Knight Pulliam | Tempestt Bledsoe | 'The Cosby Show'
Unsurprisingly, the two will play sisters. In the episode, Marny's (Tempestt Bledsoe) younger sister, Bridget (guest star Keshia Knight Pulliam), comes to town and is soon hired as Gary's (Anthony Anderson) assistant, much to his dismay.
Also in the episode, Chris and Sheila contemplate having another baby together despite being divorced while Nick vows to do whatever it takes to keep them from getting back together. Also, Nick and Emily plan a divorce party to remind Chris of his horrible past with Sheila.
Are you excited to see these two Huxtable sisters back together?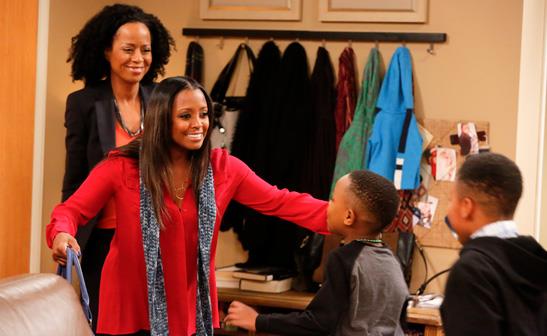 Plus: Fired reality TV stars | Shows that are signing off this year | Fantasy 'Real Housewives' cast
"Guys With Kids" airs Wednesdays at 8:30 p.m. ET/PT on NBC.