Christopher Lloyd, DeLorean star on 'Raising Hope'
'Back to the Future'-themed episode promises serious gigawattage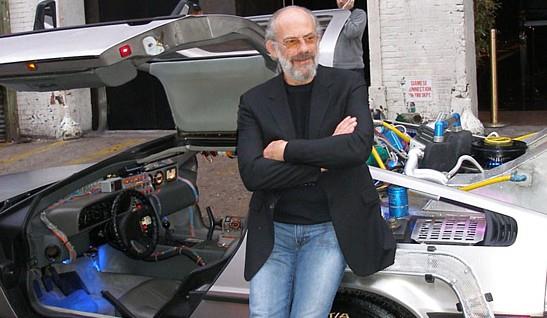 Great Scott! Christopher Lloyd will appear on a "Back to the Future"-themed episode of "Raising Hope!"

The episode, airing Tuesday, Jan. 8, finds Jimmy (Lucas Neff) car shopping when he discovers that he has no credit; his parents maxed out cards in his name years ago. So Burt (Garret Dillahunt) and Virginia (Martha Plimpton) try convincing their loan officer (Lloyd) to clear the debt. In exchange, the former Doc Brown demands Jimmy's flashy retro sports car.

Plus: 10 cliched TV character habits | 2012 holiday guide | 2012's most memorable TV moments
"Who wouldn't want a DeLorean?" Dillahunt tells TV Guide. "I was busting open the gull-wing doors with Huey Lewis cranked into the red zone. Everyone should drive a DeLorean just once."

Other actors might worry about perpetual typecasting, but Lloyd should be commended for his playfulness. He does have a unique advantage, however: Whenever he wants to escape the past, he needs only to travel 88 mph.


"Raising Hope" airs Tuesdays at 8 p.m. on FOX.