Alec Baldwin into 'Girls'?
'30 Rock' star wants to play therapist to Lena Dunham's Hannah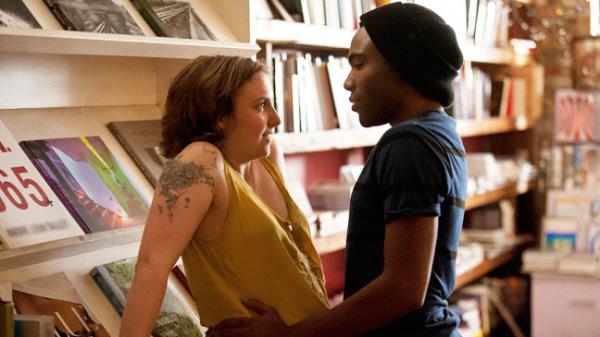 With his long-running role as Jack Donaghy on "30 Rock" coming to an end, Alec Baldwin is already busy hustling for his next gig. And he's got a particular role in mind. 

This week, chatting with "Girls" creator Lena Dunham on
his "Here's the Thing" podcast
,
Vulture.com notes
, he told the
writer-producer-star​
that he was down to make an appearance on the HBO hit's third season, which begins shooting in March. 
"I'll come in and play your therapist," Baldwin told Dunham during their interchange. 
"That would be the most fun thing in the world," Dunham responded. 
"You need a therapist," Baldwin added. 
"Bad," Dunham agreed. 
"Bad," Baldwin seconded. 
But if that role doesn't pan out, Baldwin is also down to show up on the set of her next movie, which she's already mentally plotting. "Is there a 54-year-old psychotherapist in it?" Baldwin asked Dunham. To which she replied: "There's a 54-year-old somebody in [it]."
Hmmm ... a 54-year-old somebody, huh? Perhaps Dunham can cast Baldwin as Hannah's new older man, since Sunday's episode meant the untimely demise of her character's relationship with new black Republican beau Sandy, played by the always-charming Donald Glover, also a "30 Rock" vet. 
The actor was cast before all the diversity hoopla broke out about "Girls," Dunham insisted. "We cast Donald because of a love of his work," she told Vulture.com. "But having such a conscientious person with so many particular opinions on the topic, it seemed only correct that we should play around together with that."
And play around they did, supervising much of that heated break up scene. "We just went HAM on the script," Dunham said. "I mean, we just went crazy....my weird Missy Elliot rap lyric and the moment where Donald goes on his diatribe and he's like, 'I'm gonna get a fixed gear bike and I'm gonna date a black guy.' All that stuff. He had a lot to say on the topic."
So, too, did Dunham, who admits that Sandy's rejection of Hannah's work hits close to her as a writer. "I've had one boyfriend who I knew had an active...not dislike, but some issues with what I did," she said. "It wasn't even like he was like, 'I think you're pushing a weird agenda.' He just didn't think I was that great a writer. It was right when [my film] 'Tiny Furniture' was coming out, and I didn't love it. It's important to me to receive constructive criticism, and I don't want to be with a yes man, but I want to be with somebody who at the very baseline level thinks that I'm talented and takes what I do seriously. I couldn't be attracted to someone if they made work that I found absurd." 
"Girls" airs Sundays at 9 p.m. ET/PT on HBO.