Look Who's Talking in Daytime: June 25 to June 29
Daytime Emmys wrap-up, Charlie Sheen's 'Anger Management' crew and more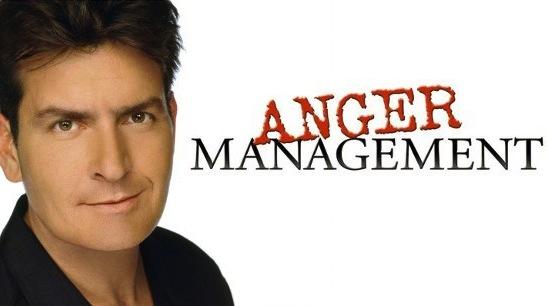 The Daytime Emmys will be all the talk in daytime the week of June 25, especially for winners at "Today," "Live! With Kelly" and "The Dr. Oz Show." Regis Philbin may even pop in to take a bow. Charlie Sheen and his "Anger Management" co-stars are making the rounds, along with stars from "The Newsroom," "Soul Man," "The Secret Life of the American Teenager," "Hollywood Exes," "Retired at 35," "Trip Flip" and "Final Witness." Also watch for big screen stars from "The Amazing Spider-Man," "Magic Mike," "People Like Us," "Ted," "Seeking A Friend For The End Of The World," "Madea's Witness Protection,"  "Union Square" and "Savages." Other notables coming to daytime include Jim Parsons, Rielle Hunter, Harvey Weinstein, Adam Rodriguez, Tiffani Thiessen and Levar Burton. Plus LMFAO, Maroon 5, Blues Traveler, Carly Rae Jepsen perform.
Bing: More about 'The Ellen Show' | 'GMA' | 'Today" 
Schedules are subject to change.
"Anderson"
* Repeat Week *
Mon: Mayim Bialik, Billy Bob Thornton, latest "Dancing with the Stars" castoff; Guest co-host Rebecca Romijn
Tues: Danny DeVito, Dr. Mike Dow
Wed: Kelly Osbourne, Linda Grey and Josh Henderson, Lady Antebellum, cast of "Sister Wives"
Thurs: Gloria Vanderbilt
Fri: "Sister Wives" husband Kody Brown, his four wives and some of their children


"Bethenny"
Mon: Kris Jenner
Tues: Mario Lopez; Loni Love And Tracy Mcmillan
Wed: Bret Michaels, Mike Epps; Eric Benet And Debbie Matenopoulos
Thurs: Justin Bieber
Fri: Vanessa Lachey, Camille Grammer


"The Ellen DeGeneres Show"
* Repeat Week *
Mon: Julie Bowen, Josh Hutcherson, The Band Perry performs
Tues: Reese Witherspoon, Nathan Lane
Wed: Drew Barrymore, Octavia Spencer, Flo Rida performs
Thurs:  Joel Mchale, Kellie Pickler talks and performs
Fri: Melissa Mccarthy. Armie Hammer


"Good Morning America"
Mon: Charlie Sheen; Elizabeth Banks and Chris Pine; Katy Perry; Tyler Perry; Nicole Murphy, Jessica Canseco, Sheree Fletcher, Mayte Garcia and Andrea Kelly
Tue: Rielle Hunter, Denise Richards, Drew Brees, Shawnee Smith and Brett Butler, Mitch Winehouse, Bert Kreischer
Wed: Jermaine, Tito, Marlon and Jackie Jackson; Salma Hayek and Blake Lively; Jennifer Hudson; Emily Mortimer, Terry Caffey
Thurs: Usher, Oliver Ston, Taylor Kitsch
Fri: Demian Bichir; LMFAO performs
"Live! With Kelly"
"Psychic Week"
Mon: Chris Pine, Andy Cohen; Blues Traveler performs; guest-host Carrie Ann Inaba
Tue: Emma Stone, Joe Manganiello, Sylvia Browne; guest-host Tyler Perry
Wed: Andrew Garfield, Seth MacFarlane, Theresa Caputo; guest-host Michael Strahan
Thurs: Channing Tatum, Char; Carly Rae Jepson performs; guest-host Michael Strahan
Fri: Matthew McConaughey, pet psychic Sonya Fitzpatrick, Ashanti; guest-host Michael Strahan

"The Rachael Ray Show"
Mon: (repeat) Nick Cannon, Julie Andrews 
Tues: (repeat) Kyan
Wed: (repeat) 50 Cent
Thurs: Sunny Anderson, Sasha Alexander
Fri: Kyan, Larry the Cable Guy
"The Talk"
Mon: Special post-Daytime Emmys show with AJ Hammer and Lawrence Zarian; guest host John Elliott
Tues: Cedric The Entertainer; Janet Evanovich; guest co-host Susan Koeppen
Wed: Adam Rodriguez; Tiffani Thiessen, Levar Burton; guest co-host Amelia Santaniello
Thurs: Elizabeth Banks; co-host Kate Bilo
Fri: Tyler Perry, Harvey Weinstein; guest co-host Paul Magers
"Today"
Mon: Andrew Garfield, Mira Sorvino
Tues: Emma Stone, Lisa Kudrow, Matt Bomer and Joe Manganiello,
Wed: Rhys Ifans
Thurs: Matthew McConaughey, Channing Tatum
Fri: Eugene Levy; Maroon 5 performs
"The View"
Mon: Senator Marco Rubio, Shailene Woodley,
Tues: Elizabeth Banks, Rielle Hunter
Wed: LeBron James, Chris Bosh and Dwyane Wade; Terry Caffey
Thurs: Taylor Kitsch
Fri: Jackie, Jermaine, Marlon and Tito Jackson; Jim Parsons; Robby Benson

"The Wendy Williams Show"
Mon: Derek Luke; Nicole Murphy, Jessica Canseco, Sheree Fletcher, Mayte Garcia and Andrea Kelly
Tues: Charlie Sheen, Shawnee Smith and Brett Butler
Wed: Romeo Miller, Lilliana Vazquez, Jimmie Walker
Thurs: Joe Manganiello, Marisa Jaret Winokur
Fri: (repeat) NeNe Leakes; Lisa Ray McCoy, Charity Shea and Denise Vasi; Chef George Duran